Print Topic
MackinVIA™ is a program that makes it easy to access your school's digital resources. One User ID and password* is all you need to get started. You can use MackinVIA on any device that has Internet access. For online and offline access, there is a free MackinVIA app available for download.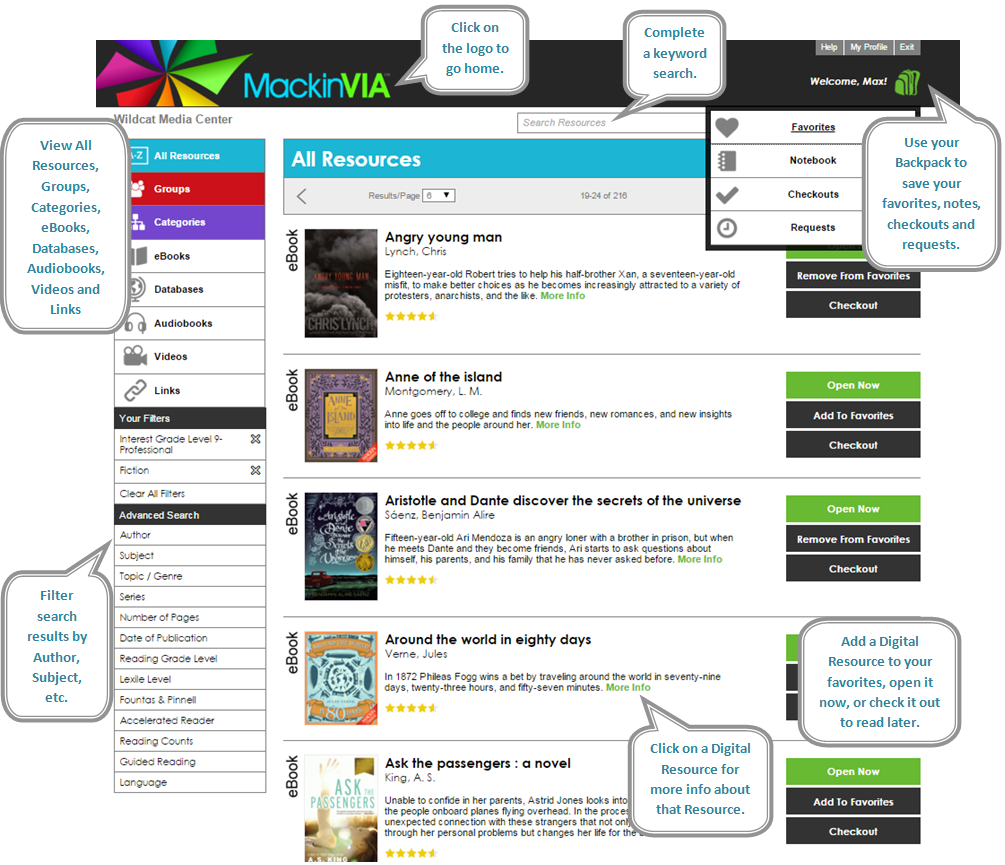 ---
Access MackinVIA
All Mackin customers can create a MackinVIA account for their school. Librarians and MackinVIA administrators can access the management feature, My MackinVIA, from the Mackin.com main menu.

Alternately, log into your MackinVIA Administrator account directly (https://www.mackinvia.com/Admin) with your Mackin.com email address and password.
Once your MackinVIA account is created, we will send you an email with your school's MackinVIA login information. You should distribute this User ID and Password to your students and staff so they can sign in to your school's MackinVIA website to see all the digital resources owned by your school. Direct students and staff to the following URL to log in (patrons do not need a Mackin.com account to access MackinVIA): https://mackinvia.com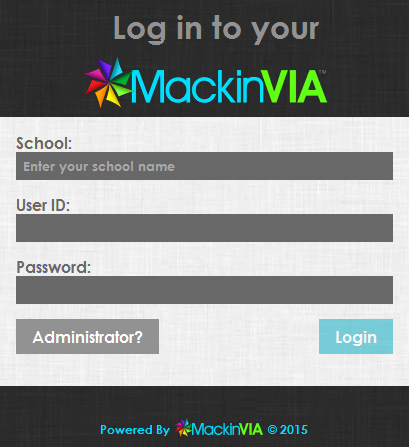 ---
Find Digital Resources
To find digital resources, students can perform a keyword search (#1), view pre-selected Categories or Groups (#2), filter the resources (#3), or browse through the collection (#4).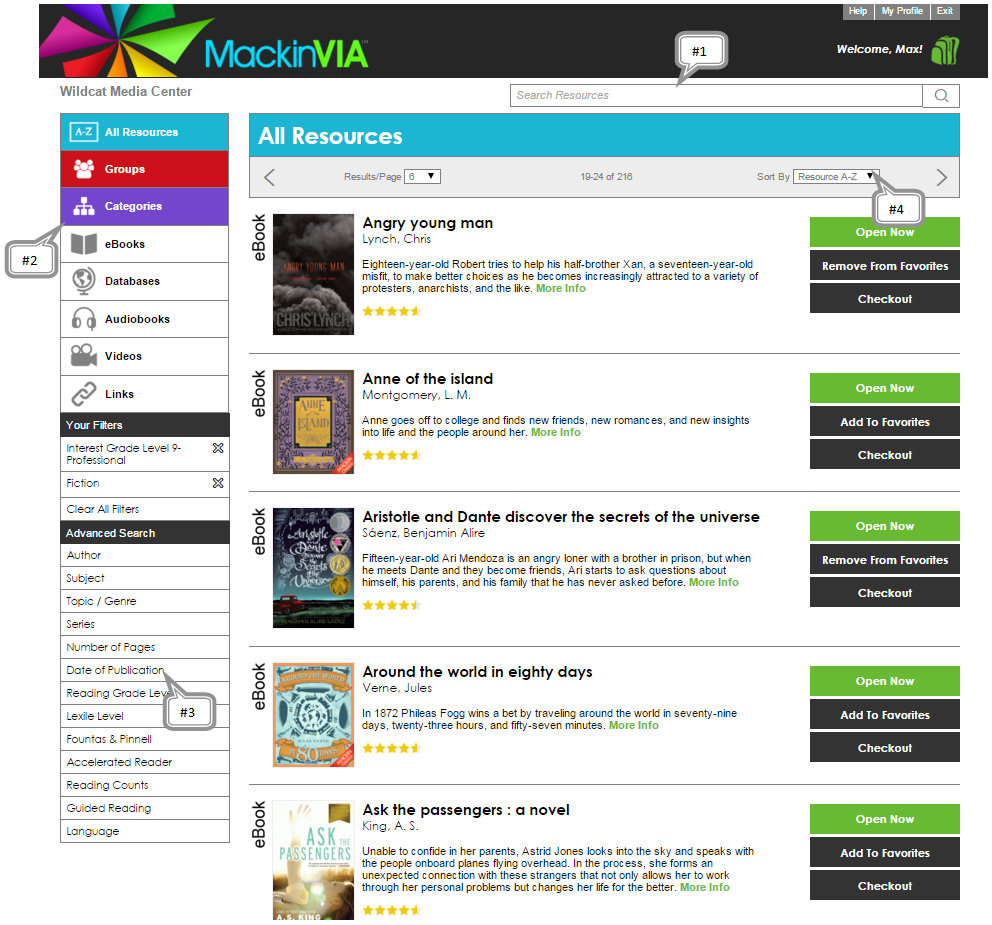 Students can choose the Open Now button if a resource is available. A new window will open containing the eBook or database. Students may choose to check out resources by choosing the Checkout button, or they can save their favorite items in one place by adding those items to their Favorites. Resources with a limited number of copies that have been checked out by others will be marked with an Out label. Students can request a checked out title by clicking the Request button.
---
*IMPORTANT: Please do not share your User ID and Password with anyone outside the school. Only your school has the license to access the digital content with your login information. Thank you for your cooperation.