Print Topic
To add MackinVIA to a Course in Canvas, first log into your Canvas Administrator account (https://canvas.instructure.com/login/canvas) and select or create a Course.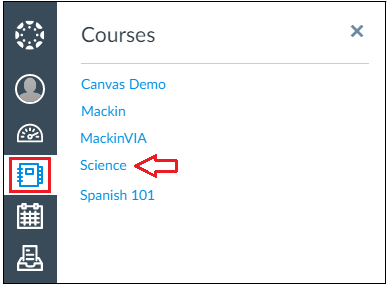 Go to Settings > Apps and type "MackinVIA" in the search box.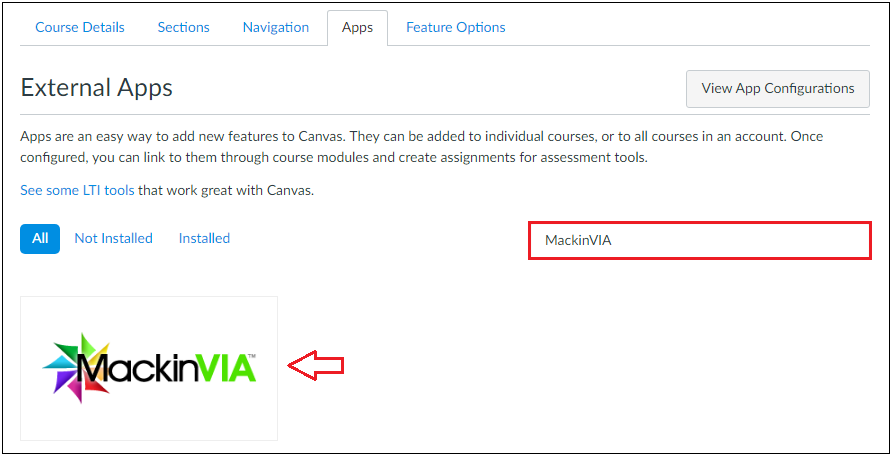 Click on the MackinVIA logo and select "Add App".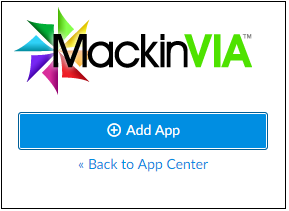 Enter in the LTI Consumer Key and LTI Shared Secret from your MackinVIA Administrator account. (See Accessing Learning Tools Interoperability Data for more information.)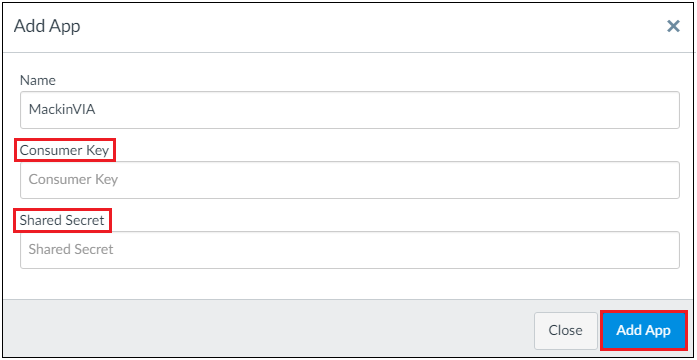 Click on the Add App button to add MackinVIA.
Note: MackinVIA must be added to Canvas before librarians and teachers can add MackinVIA resources to Courses or Assignments.