Print Topic
What does the yellow half-circle icon (

) mean next to some titles on the website?
These are titles that are linked to the Children's Literature Comprehensive Database to provide additional information about the title. CLCD is a reference service, offering more than 300,000 reviews of children's books and multimedia from 30+ review sources. Entries may include Annotations, Awards, Curriculum Tools, Reading Measurement Programs, Reviews, Subject Headings, and more! For further information about CLCD, you can visit their website at http://childrenslit.com/
View CLCD reviews by going to a title's Full Record, choosing the Reviews tab, and clicking on the CLCD icon (

).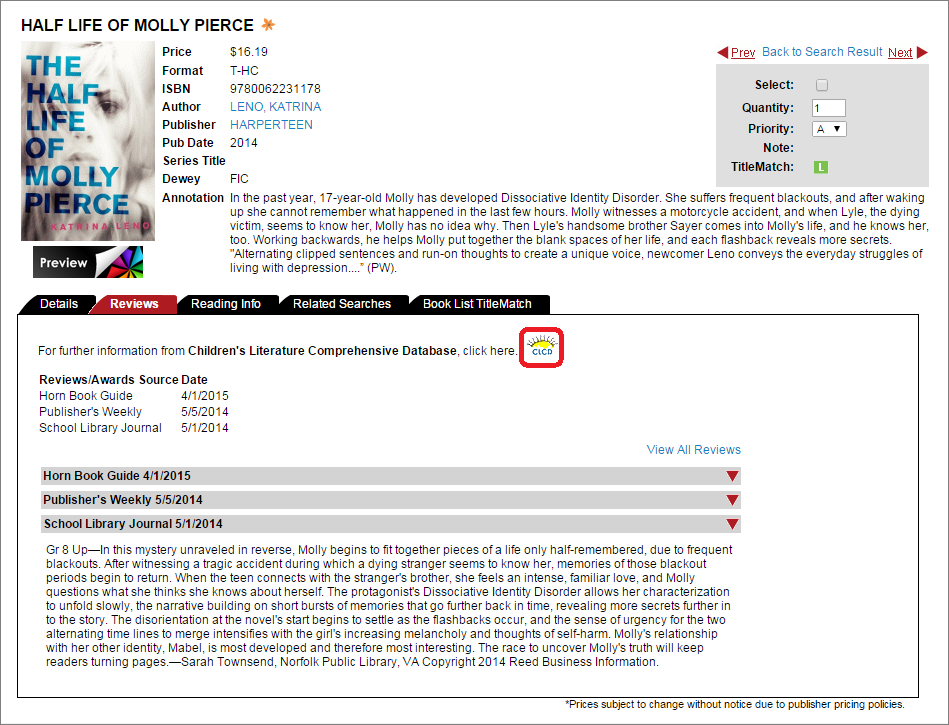 However, there is no need to open an item's Full Record every time you want to read CLCD information. You may also read the reviews on your search results or list details page by displaying the CLCD column and clicking on the icon.