Print Topic
The SELECT COLUMNS link offers you a way to choose what information you want displayed in your list details and search results.

When you open the SELECT COLUMNS link, the Column Display window will appear. By selecting the boxes, you are choosing what columns are added to your list detail and search results. You can choose more than one box. Click Close to apply your selections.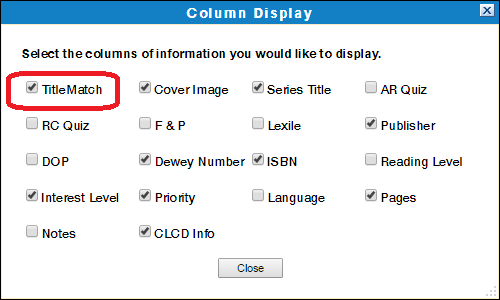 Some columns will always display, like Title, Author, Price, etc. Others are optional, such as TitleMatch, ISBN, and DOP (Date of Publication). You can choose different column combinations for both list and search results. Mackin.com will remember your column preferences.