Print Topic
Our master librarians provide on-demand custom lists to meet your exact needs, complete with review sources, reading levels, and annotations. Working with more than 18,000 publishers allows us to find the best, most appropriate titles for your unique collection, including eResources. Simply navigate to the Collection Management page and fill out an online request.
On the Home page, choose Services > Library > Collection Management from the main menu.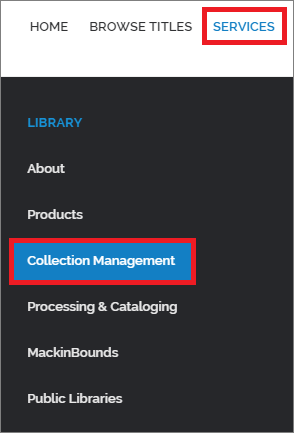 Once you're on that page, click the button that reads Request a Custom List.

Alternatively, once logged into Mackin.com, navigate to Title Lists > Custom List Request.