Print Topic
The Circulation section allows you to view a list of current checkouts, requests, holds, online reads and assignments. On this page you can:
View and search all titles currently circulating
See totals for different types of circulation
Filter current circulations by type
Identify users with current circulation activity
View a user's position in the request queue
Cancel a current checkout
Cancel a current request
Cancel a current hold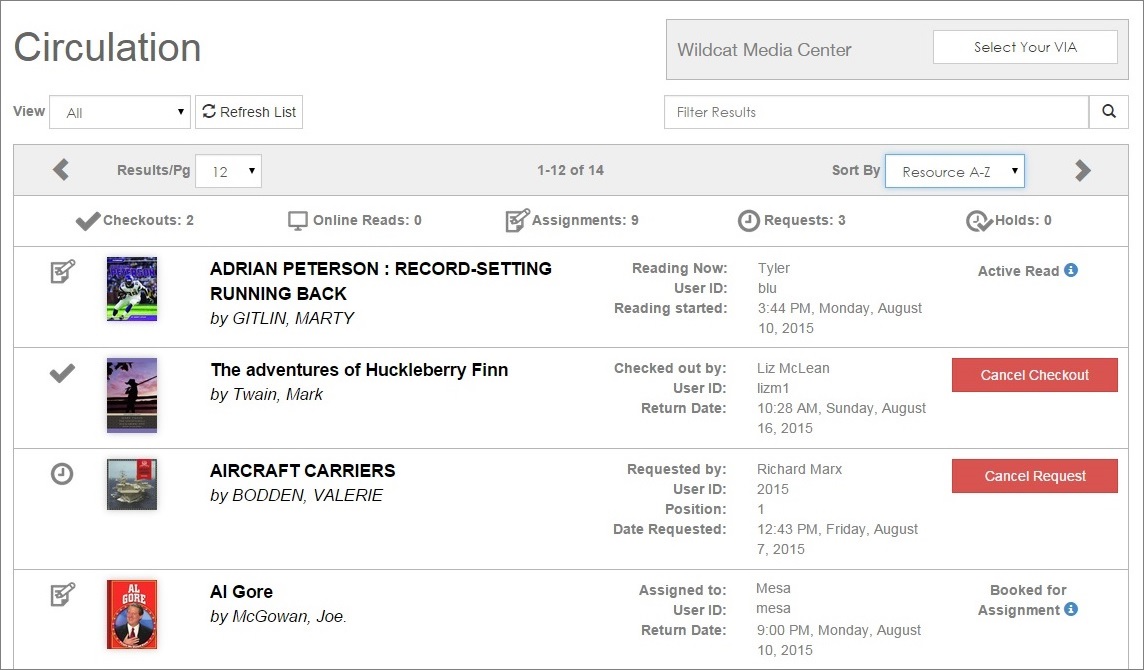 To access the Circulation page, first log into your MackinVIA Administrator account (https://www.mackinvia.com/Admin) with your Mackin.com email address and password.
Then click Circulation (make sure you select the correct VIA if there is more than one account).