Print Topic
NOTE: If you are placing a MackinFunds order, please read MackinFunds Ordering for more specific instructions.
Before you order through Mackin, you will need to create a list of items to purchase. We recommend over-ordering by 20% and prioritizing titles to make sure we use the entire amount specified on your Dollar Limit. Once completed, you have several options to submit your order to Mackin. You may send orders to us via mail, fax, phone, email or online. If you're ready to place an order online, open My Account > Lists on the main menu.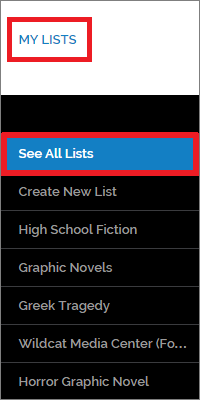 Select the name of the list you plan on ordering to open it, then choose the Order Now button under List Detail.

You will be prompted to complete your transaction using our online ordering process. Choose either the SECURE or STANDARD order process, depending on your method of payment. Press Continue.

Review the information in Step 1) Order Info, select whether you want Mackin to catalog and process your order, and click Next.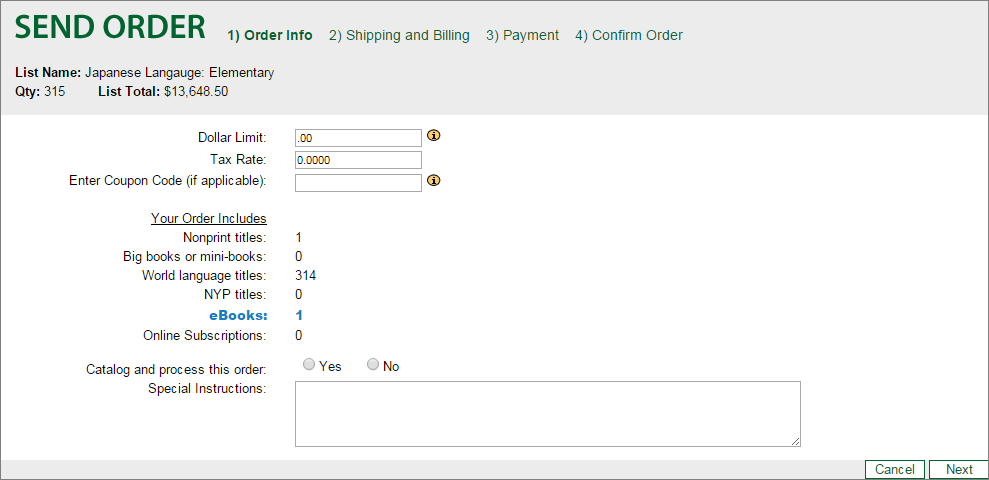 Please provide shipping and billing information on Step 2) Shipping and Billing. Click Next.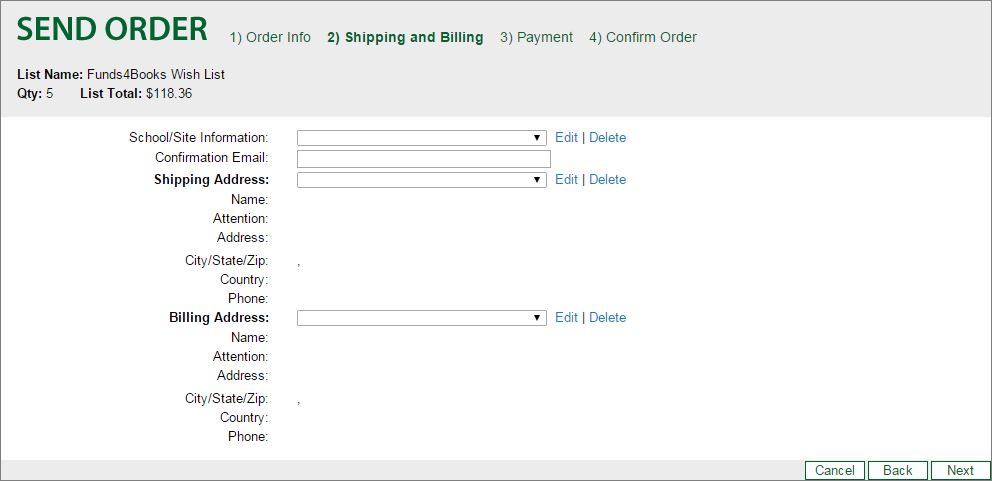 Complete Step 3) Payment. If you have chosen the Secure order process, fill out your credit card information.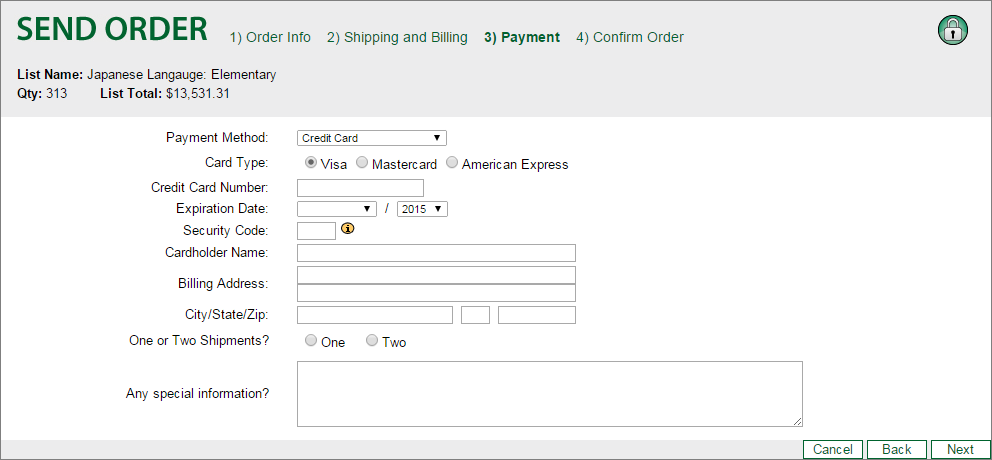 If you have chosen the Standard order process, select either "Purchase Order," "Invoice," or "Other" from the Payment Method dropdown menu. (For instructions on how to complete a MackinFunds order, please read MackinFunds Ordering.)

Go to the 4) Confirm Order screen. Review and confirm the information, then click Submit Order.

Under normal circumstances, you will receive your first shipment of fully processed, shelf-ready books in approximately 28 days. If necessary, a second and final shipment should arrive within 45 days. If questions arise about your order, you will be notified immediately by Mackin Customer Service.
You may also send orders to:
Mackin, 3505 County Road 42 West, Burnsville, MN 55306
Phone: 800.245.9540 or 952.895.9540 (Mpls/St. Paul)
Fax: 800.369.5490 or 952.894.8806 (Mpls/St. Paul)
Email: mackin@mackin.com