If you would like to delete a list you created, make sure you are viewing the list [1] you want to delete, then go to Options in the dropdown menu and choose Delete List.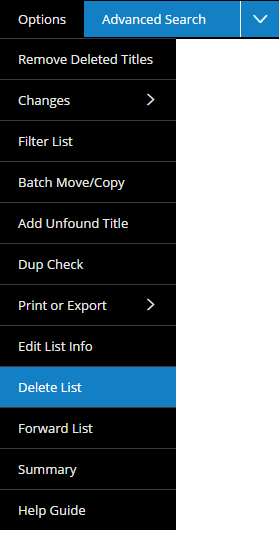 You will be asked to confirm your request to delete the list.

You may also delete a list when viewing My Lists > See All Lists.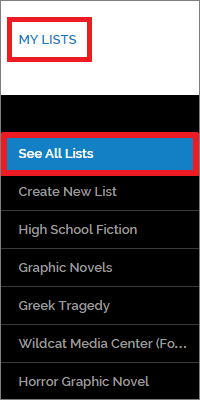 Choose Delete under the name of the list you wish to remove.

You will receive the following prompt asking you to confirm your choice to remove the list.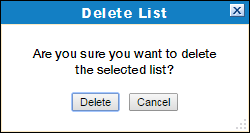 If you accidentally delete a list you want to keep, please call Customer Service at 800.245.9540.