Print Topic
As a MackinVIA administrator, you can edit Backpack information for students. Individual students can also edit their own Backpacks.
---
To edit Backpack information (including User ID, Password, First Name, and Email Address) once an account has been created, first log into your MackinVIA Administrator account (https://www.mackinvia.com/Admin) with your Mackin.com email address and password.
Choose Users > Backpacks (make sure you select the correct VIA if there is more than one account).

Click Edit next to the name of the account you want to edit.

In the dialog window, edit the information you want to change.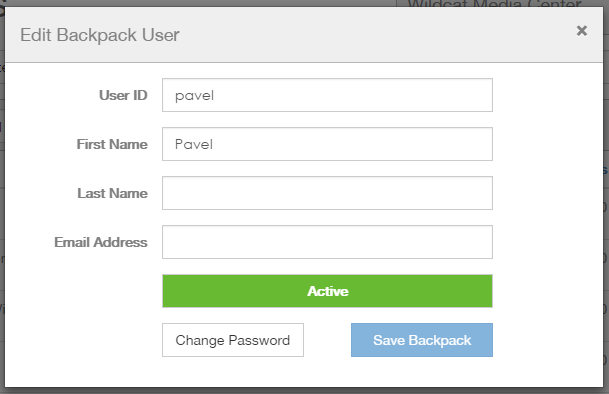 To edit a password, click the Change Password button.

When finished, click Save Backpack to save your changes.