Print Topic
New and Improved Search Engine
The new and improved Search Engine is coming to Mackin.com in January 2019!
Streamlined
Faster results
Dynamic filters
Ready to use for building lists
Modeled after popular online retailers
Updated Advanced Search form includes defined product areas.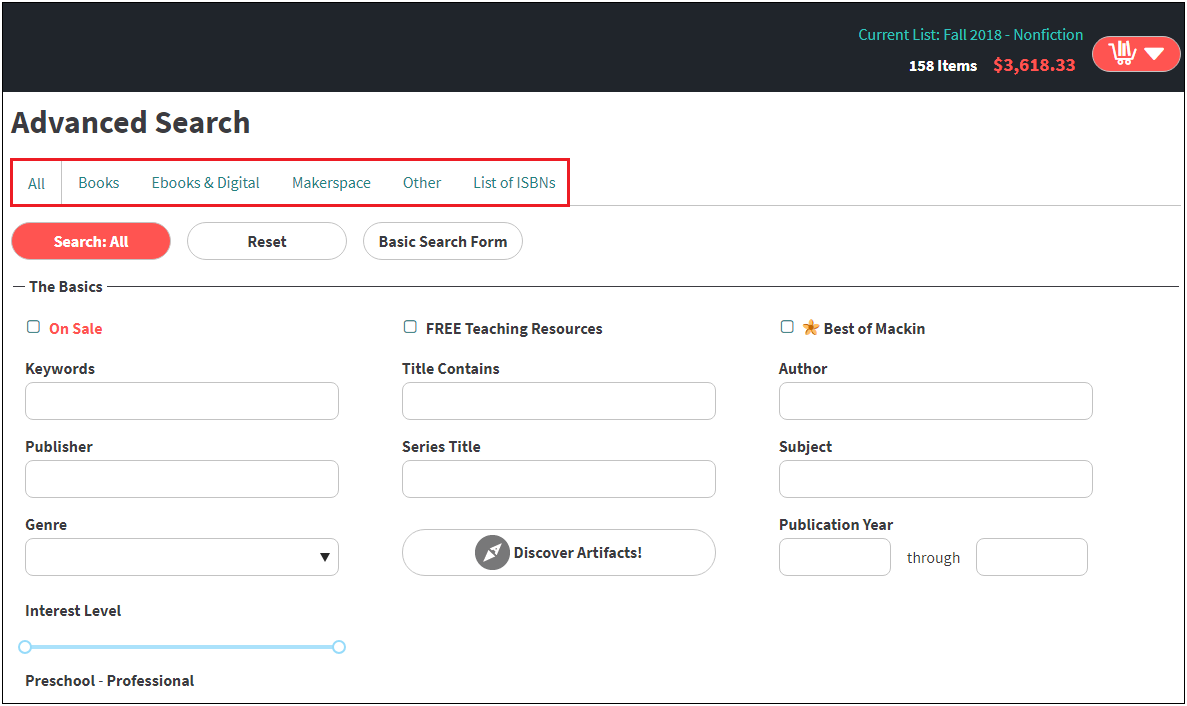 Search Results feature dynamic filters with prebuilt result counts. Click on the filters to narrow down your results.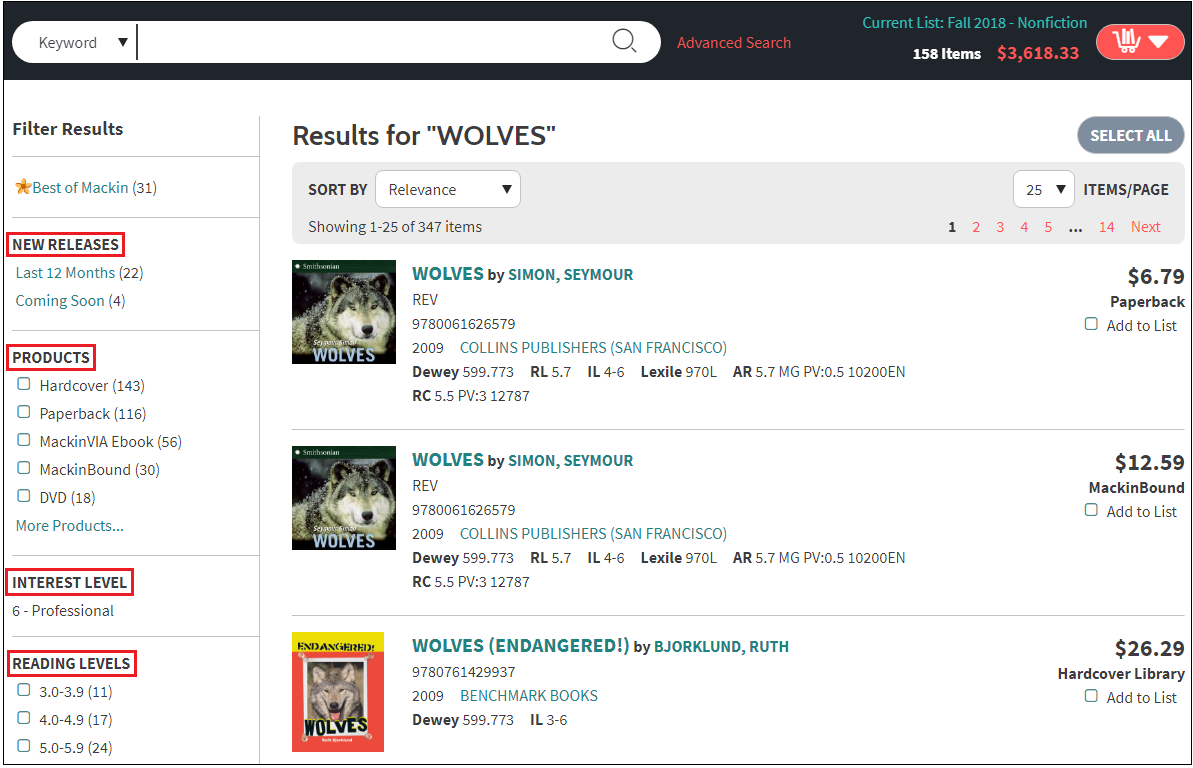 To deselect individual filters, simply click on them again. You can also remove all of the filters within a specific category by selecting Remove. Alternatively, start over with your original search criteria by selecting Clear All.

Use the Sort By dropdown menu to adjust your results.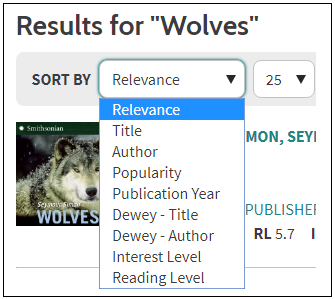 Easy Search allows you to perform a new search without having to return to Advanced Search.

Item Details page prominently displays alternate formats and shortcuts to key information.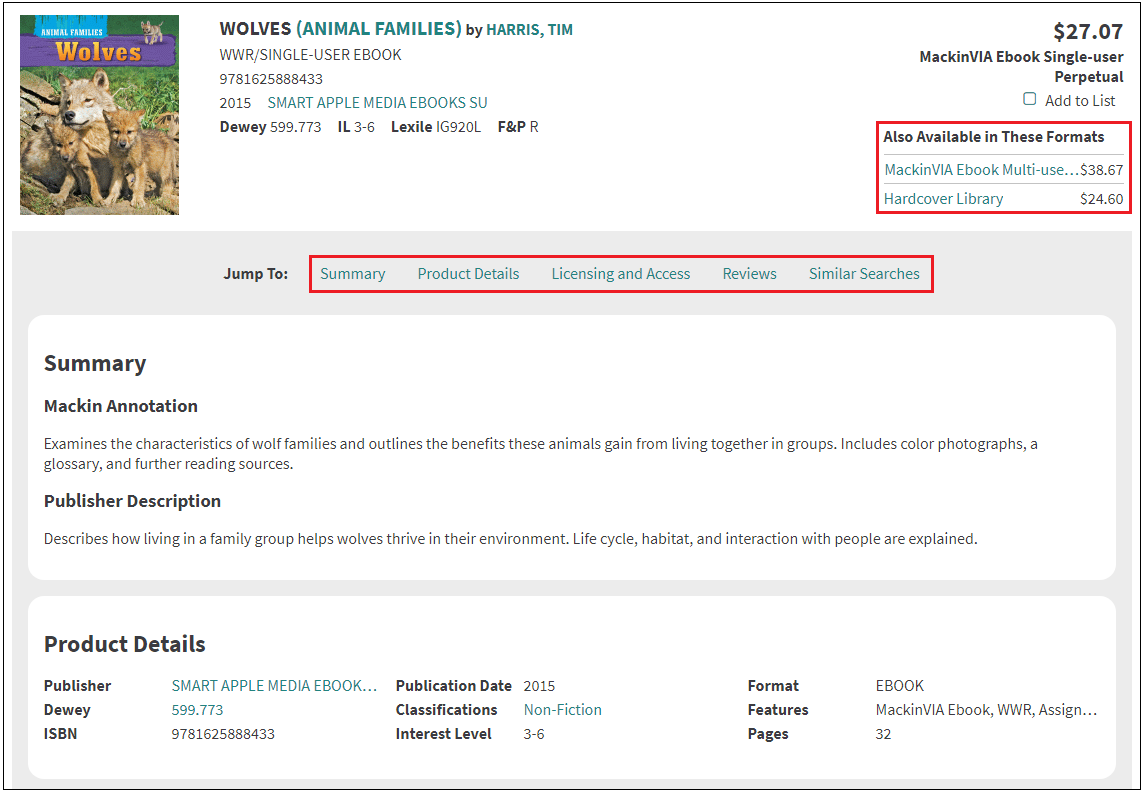 Select the item to add it to your list. Once selected, the quantity and priority can be adjusted.

Click on the Shopping Cart to open a window containing your list information including subtotal, tax, total, and savings (when applicable). Shortcuts to Change List, Order Now, and New List are also available.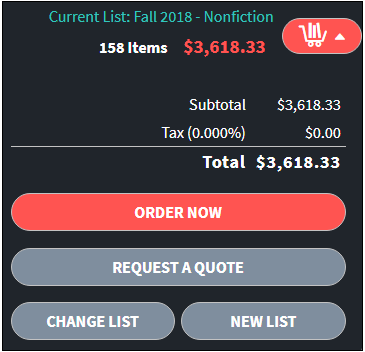 To create a new list, click on the Shopping Cart and select New List.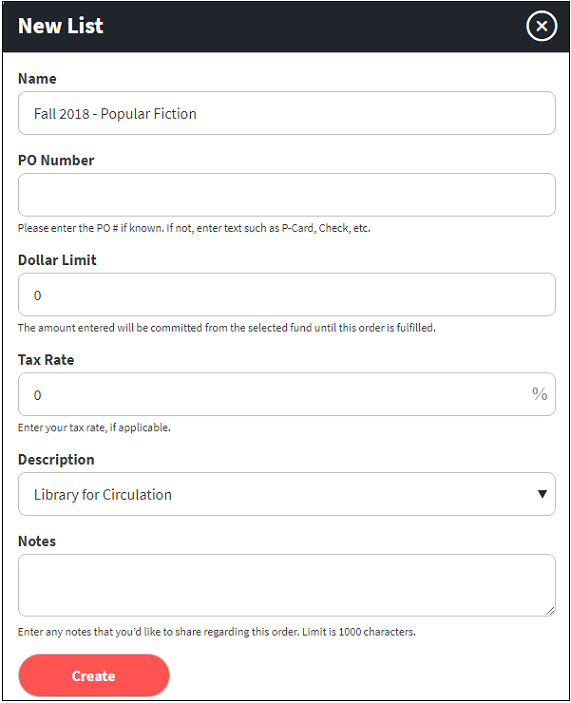 Click on the List Name to open a popup containing links to View and Edit your list along with additional list information such as notes.

Make the New Search your default by going to My Account> Profile.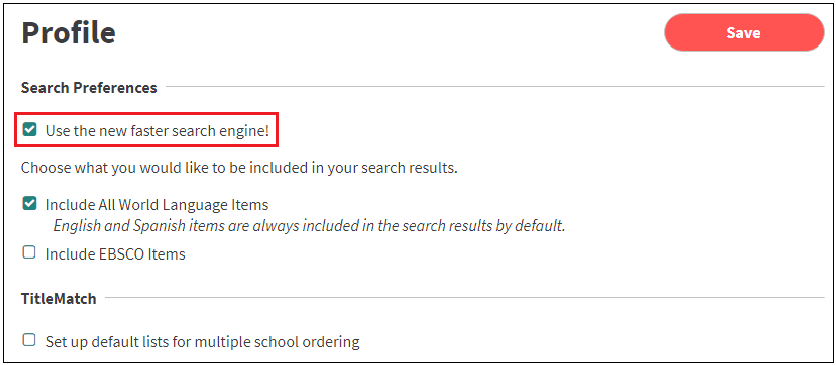 Please Note: The Basic Search Form will remain available for the rest of the school year.