Print Topic
On the Order Status page, you will be able to:
View which lists are included on an order.
Determine if dollars remain on the purchase order. You may need to submit more titles.
Print a list of titles within a status type.
To check on the status of your order, log into Mackin.com and choose My Mackin > My Orders > Order History.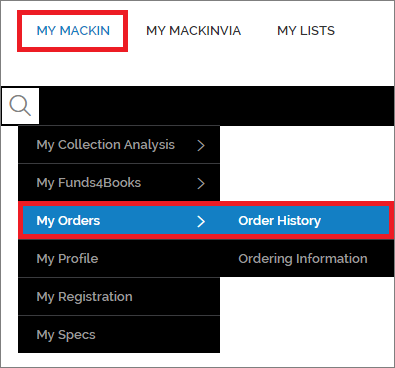 District administrators can view the status of orders for multiple locations. If you are in charge of more than one school, simply choose the desired school from the dropdown menu next to Location Name.

You can choose to display all orders, or you can filter by Open or Closed orders. From the dropdown menu, choose the year in which your order was placed, then click Find.

Click the View Order Status link next to the order you want to view.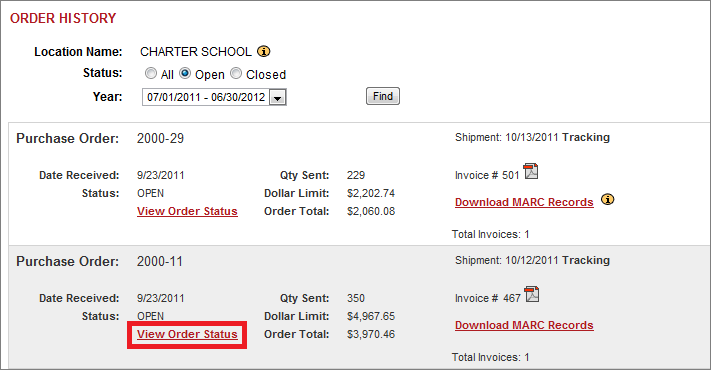 From the Status of Titles dropdown menu, you can filter the grid view of your titles by items Shipped to Date, Titles to Be Processed, items Ordered, Not Yet Received, and titles that are Out of Print/Out of Stock Indefinitely.