Print Topic
There are a couple of ways to request a quote for a list of titles. If you created a list online, open the list by selecting it from the Current List dropdown menu. Then click the Order Now button.

Follow the order wizard and indicate in the Special Instructions section that you need the list quoted. It is also helpful to specify the time frame for which you need the quote, and the method that you would like to receive it.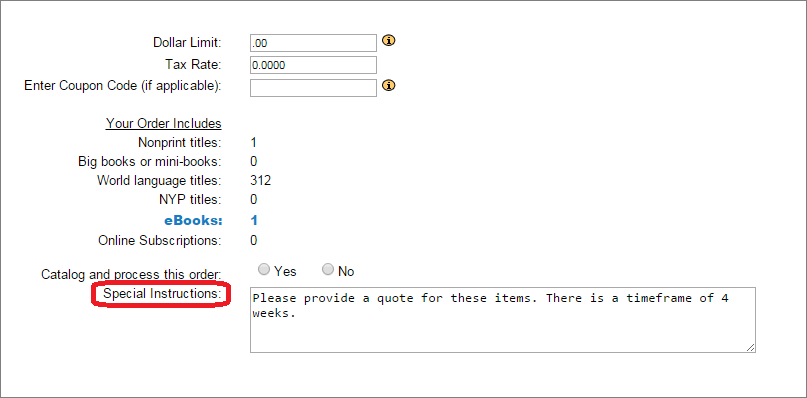 You can also fax (952.894.8806) or email a list to quotes@mackin.com or customerservice@mackin.com, providing the same information listed above.