Print Topic
Backpack™ accounts help students store and manage eBooks and databases. With a Backpack, students can save their favorite digital resources in one place, check out and request Mackin-hosted resources, and store notes about eBooks and databases. As a MackinVIA administrator, you can manage Backpacks for students. Students can also create and edit their own Backpacks.
Backpack accounts are optional: MackinVIA administrators can choose to disable this feature by calling Mackin's customer service 1-800-245-9540. NOTE: If the Backpacks feature is disabled, Checkouts, Requests, Notebook and Favorites cannot be enabled, and the Backpack icon is not visible on the patron website.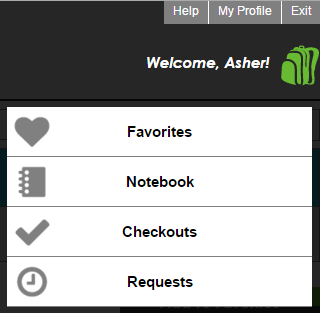 ---
To manage the Backpacks feature, first log into your MackinVIA Administrator account (https://www.mackinvia.com/Admin) with your Mackin.com email address and password.
Choose Users > Backpacks (make sure you select the correct VIA if there is more than one account).

From there, you can create individual or multiple backpacks, deactivate or edit backpacks.