Mackin Educational Resources is a one-source acquisition service providing more than 3 million titles from over 18,000 different publishers through one continuously updated online catalog: www.mackin.com.
To skip to a subsection of this topic, choose from the links below.
Log in
Create a New List
Search for Items
Add Items to a List
View List
Change Lists
Request a Quote
Place an Order
---
Log in
Go to www.mackin.com and choose LOGIN. Enter your username/email and password. If you do not have an account, click REGISTER NOW to create one. Please Note: If possible, always use your official school email to register as this ensures you will see any special district-related information if applicable.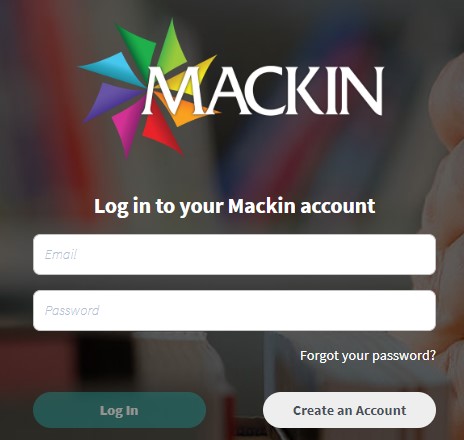 ---
Create a New List
Create a new list by clicking on the Shopping Cart and selecting New List from the menu.
If you do not see the Shopping Cart, select the Shop Mackin link.

After selecting New List, a pop-up form will appear prompting you to enter the list information. When you are finished filling out the form, click the Create button.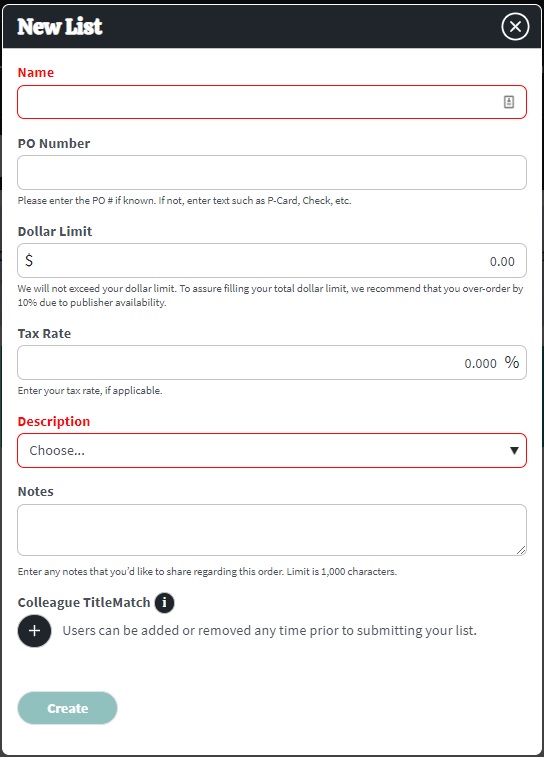 ---
Search for Items
The Mackin.com database is the largest of its kind. We have two ways to help you find the titles you need for your school or library.
Easy Search
Perform a search from any page on Mackin.com using the Easy Search bar. The default is set to keyword, but you can select other options from the dropdown menu such as title, author, series title, ISBN, or subject.

Simply enter your query into the search bar and hit the Magnifying Glass icon. There is no need to worry about commas, quotation marks, word order, or case.
The search results feature dynamic filters with prebuilt result counts. Click on the filters to narrow your results.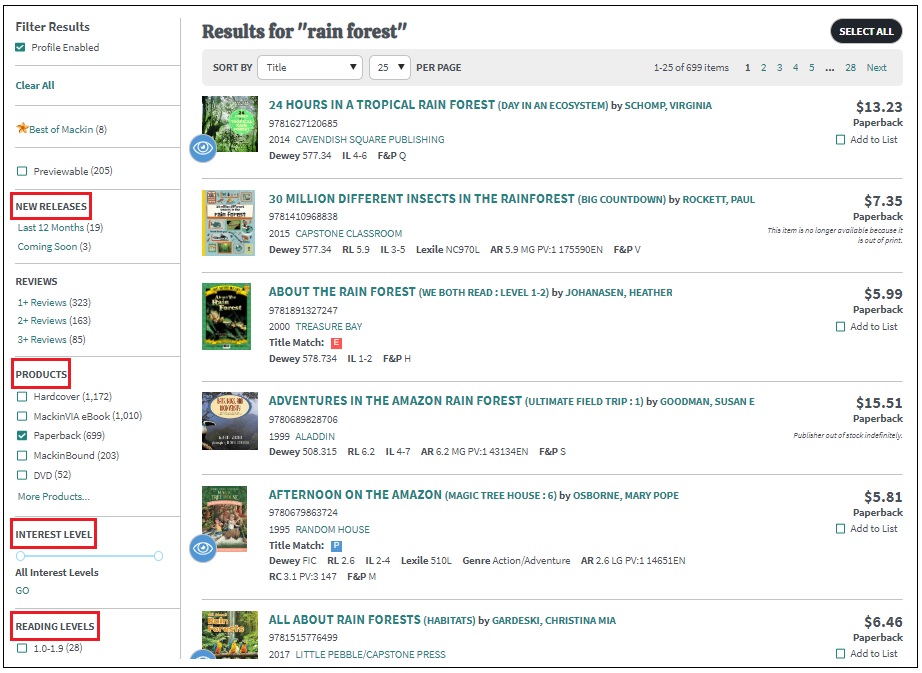 Use the Sort By dropdown menu to adjust your results.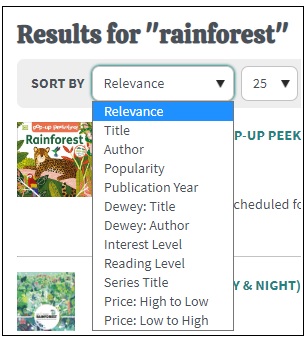 To deselect individual filters, simply click on them again.  You can also remove all of the filters within a specific category by selecting Remove. Alternatively, start over with your original search criteria by selecting Clear All.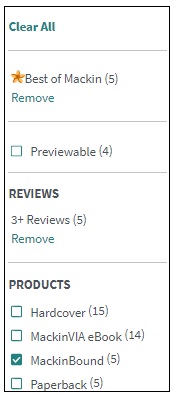 Advanced Search
Click on Advanced Search next to the Easy Search bar to execute more precise searches. Advanced Search allows you to do Boolean searches and select multiple options, including filters for grade level, binding, date of publication, Dewey range, language, genre, and more.

The default is set to all products.  Select a tab to narrow your search to a particular type of product. Choose any combination of filters desired and then click on the Search button.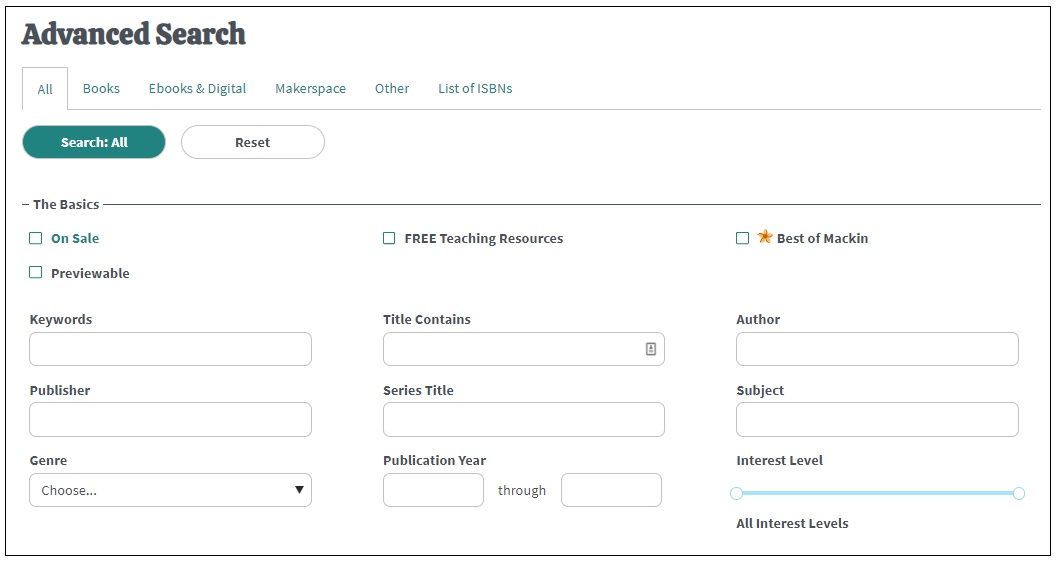 ---
Add Items to a List
When you find a title that you want to add to your list, click the corresponding checkbox from the search results or item details page. Once selected, the quantity and priority can be adjusted.

Title Match helps you manage your collection in real time. A green E icon indicates the selected item's ISBN exactly matches on a current list and a black E icon indicates it is on a submitted list. Mouse over the icon to view the name of the list. Additionally, if you have an existing collection loaded for Title Matching, any matches in your existing collection will be displayed.

---
View List
To view all of the titles on your current list, go to the Shopping Cart and select View List.

Alternatively, go to My Account> My Lists to access all of your lists and select the list you would like to view.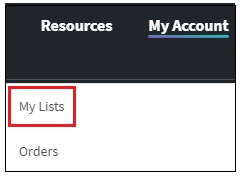 From the list details page, you can add notes, change priorities and/or quantities, edit the list information, and more.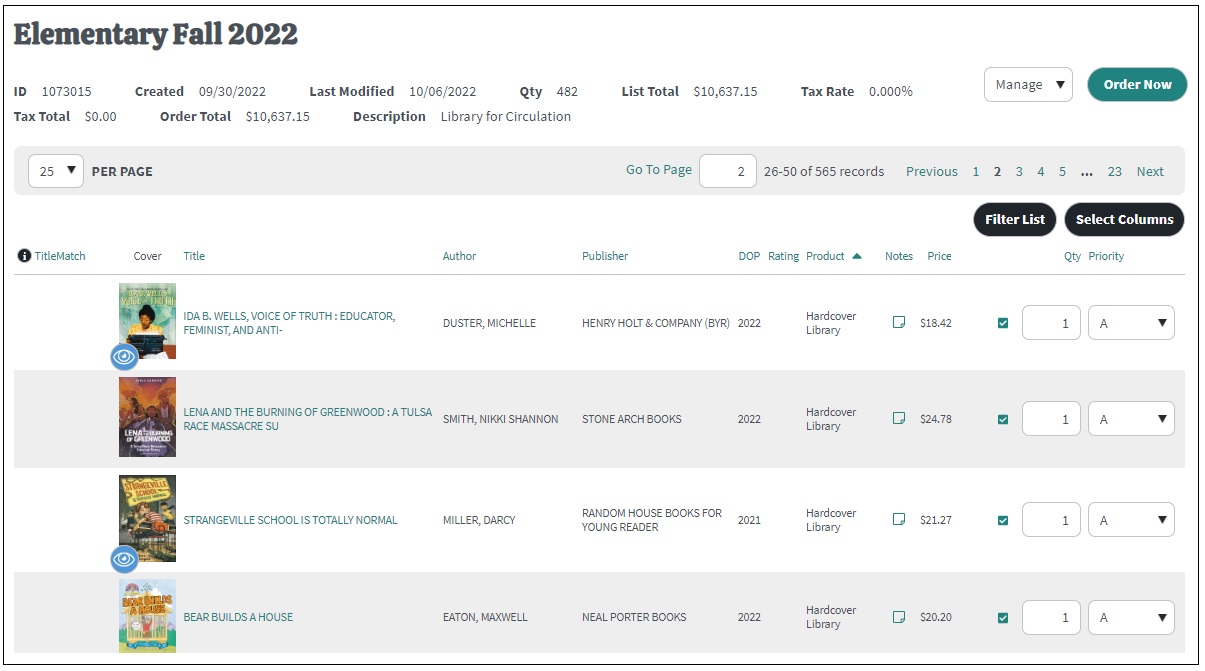 To deselect an item, simply uncheck the box next to the corresponding title. The item will be grayed out and the quantity will change to zero.

Select Remove to delete the individual title from your list or go to Options> Remove Deselected Titles to remove all deselected items.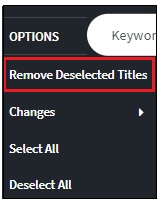 ---
Change Lists
Your current list is displayed next to the Shopping Cart. If you would like to change the list,go to the Shopping Cart and select Change List.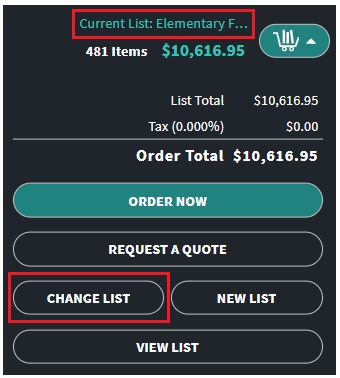 Click on the name of the desired list to select it.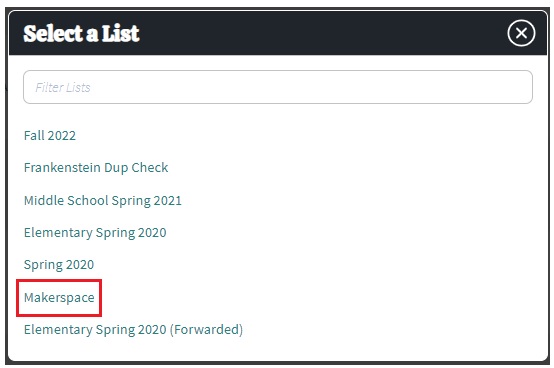 ---
Request a Quote
To request a quote for your current list,go to the Shopping Cart and select Request a Quote.

Once we have retrieved your list for conversion to quote, the list will show as "Submitted" and you will be locked from editing it. Our Quotes department will then reach out to you via email with your quote. Please Note: The list will remain in quote status until we are contacted to place the order.
---
Place an Order
To place your order online, select Order Now from within the Shopping Cart

Alternatively, you can go to My Account> My Lists and select Order Now next to the desired list.

You will be prompted to complete your transaction using our online ordering process. Follow these steps to submit the order.If questions arise about your order, you will be notified immediately by Mackin Customer Service.
Alternatively, you can send your order to us using one of the following methods:
Email: mackin@mackin.com
Phone:245.9540 or 952.895.9540 (Minneapolis/St. Paul)
Fax:369.5490 or 952.894.8806 (Minneapolis/St. Paul)
Mail: Mackin Educational Resources, 3505 County Road 42 West, Burnsville, MN 55306