Print Topic
Single List
You will notice that after adding or deleting a title or changing a quantity, the Update Totals section at the top of the page will be highlighted and the Update Totals button will become active. After making a change to a list, you can update the total of that particular list by clicking on the Update Totals button next to the list name. Make sure you choose the relevant list from the Saving titles to: dropdown menu before you make a change to your list. The total will automatically update when you look at a title's full record, change pages, sort a column, click on the Columns or Key link, or otherwise navigate away from the page.

---
Multiple Lists
You can also calculate totals for multiple lists. First, log into Mackin.com and go to My Lists > See All Lists.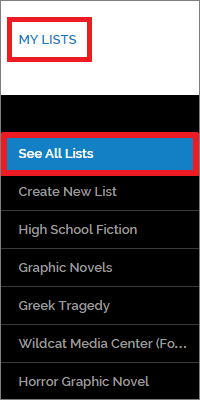 From there, go to Options and choose List Totals.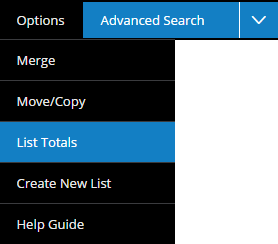 Select the lists you want to calculate by putting a checkmark next to their list names. Click View Summary.

The price should automatically be rendered next to the Total label.