Mackin's in-house librarians and development specialists have prepared thousands of library and classroom-related lists and organized them on Mackin.com. To browse these lists, log into Mackin.com and go to Title Lists > Search All.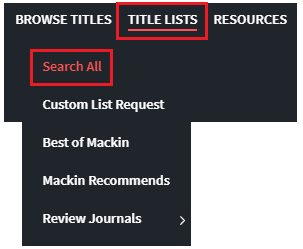 Click on any of the links in the sidebar to view topics related to a specific category and begin exploring the subtopics and corresponding lists. A breadcrumb menu at the top of each page will let you know where you are within the Mackin Title Lists database and enable you to return to a previous category.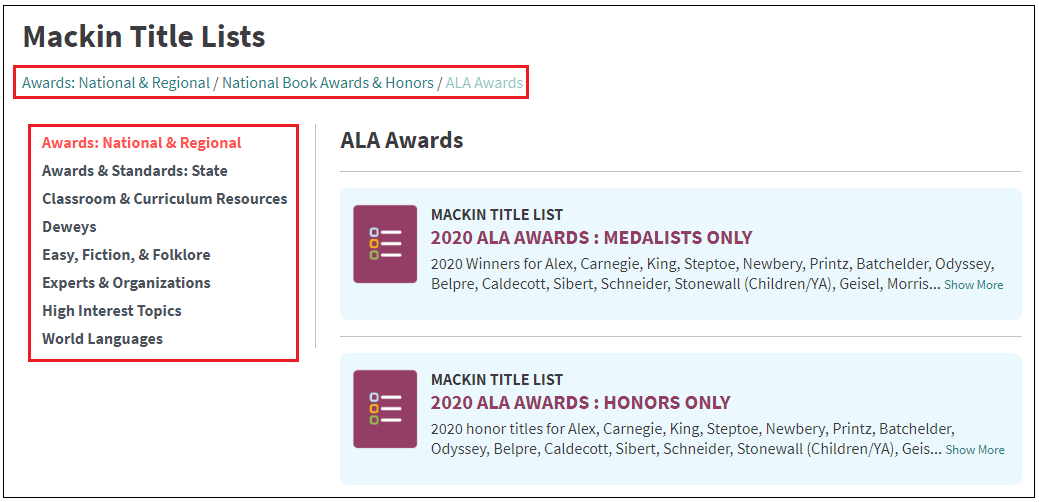 Search through our custom database by choosing Mackin Title Lists in the Search bar field dropdown menu and entering keyword(s).


Clicking on a list will bring up the listing of individual titles. Results can be further refined using the dynamic filters on the sidebar.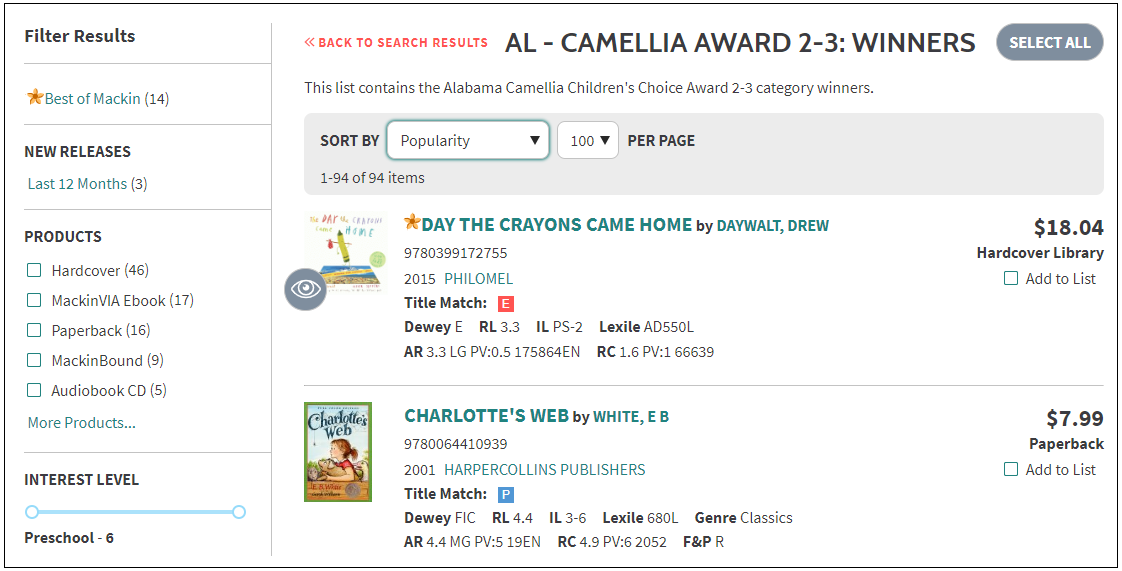 Change Lists
To copy all the titles of a prepared list to one of your lists, make sure you select the list you wish to transfer the titles to by clicking on your Shopping Cart and selecting Change List. Select a List from the menu in the pop-up window.