Full Administrators and Group Managers can post MackinVIA resources, groups, assignments, class sets and categories to their Google Classroom accounts using the Share buttons.
To skip to a subsection of this topic, choose from the links below.
Activate Integration
Locate the Share Button
Complete the Share
---
Activate Integration
To enable the Google Classroom integration, first log into your MackinVIA Administrator account (https://www.mackinvia.com/Admin) with your Mackin.com email address and password. (Please Note: In order to activate this feature, you must be a Full Administrator.)
Go to Settings > Integrations.

Select the Google Classroom tab and confirm the button reads Enabled. If the button reads Disabled, click to enable it.

---
Locate the Share Button
Assignments
Go to Classroom > Assignments and click on the Share button next to the desired assignment.

Class Sets
Go to Classroom > Class Sets and click on the Share button next to the desired class set.

Categories
Go to Settings > Categories and click on the Share button next to the desired category.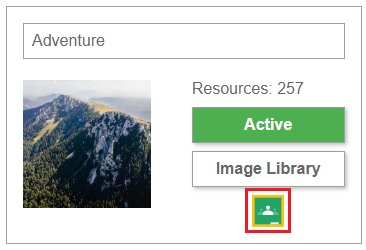 Groups
Go to Classroom > Groups and click on the Share button next to the desired group.

Resources
Go to Resources > All and locate the desired resource. Select the title or cover image to view the resource details, then click on the Share button below the cover image.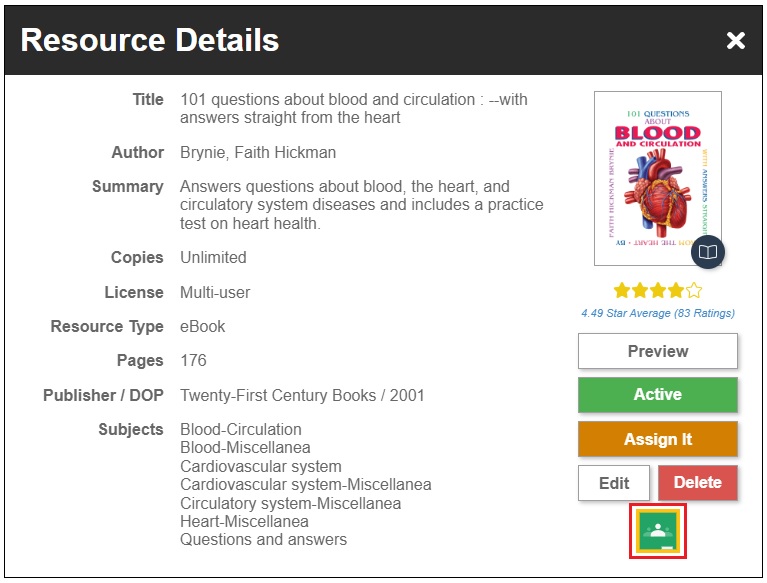 ---
Complete the Share
After clicking on the Share button, log into your Google account and choose a class and an action.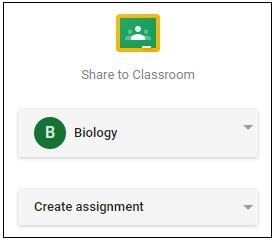 Create an assignment or make an announcement by adding instructions and selecting a topic and/or due date.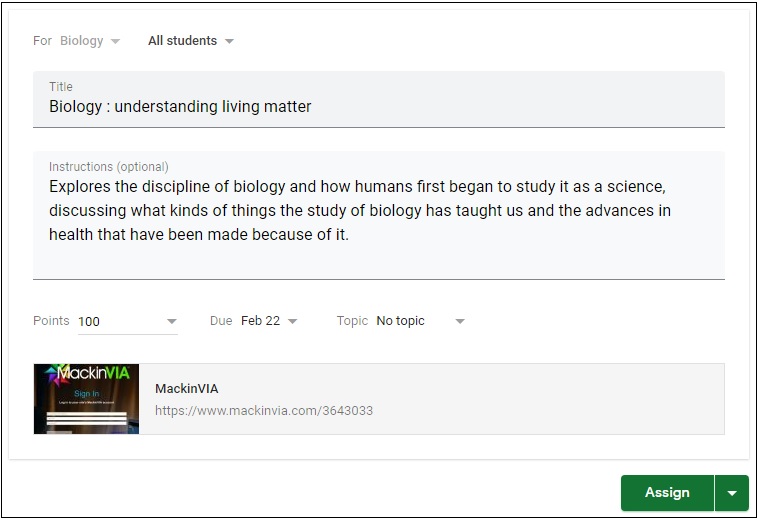 Notes:
After a MackinVIA assignment, class set, category, group, or resource is shared to Google Classroom, users will click on the link and be directed to MackinVIA for access. After logging into MackinVIA, users can browse the collection, check out/request titles, and take notes as normal.
If you share a MackinVIA assignment or class set to Google Classroom, the code will automatically be redeemed after users log into their Backpacks.