Print Topic
Lists can be sorted using any underlined column header (i.e. Title, Publisher, ISBN, etc.) either in a search result or when viewing a list. Search results are limited to 500 records with the option of viewing 15, 30 or 50 records per page.
Sort items on your list by clicking on the desired column header at the top of the list. Clicking on the column name again will reverse the sorting order.

For example, clicking the Author column will sort a list in alphabetical order by author's last name.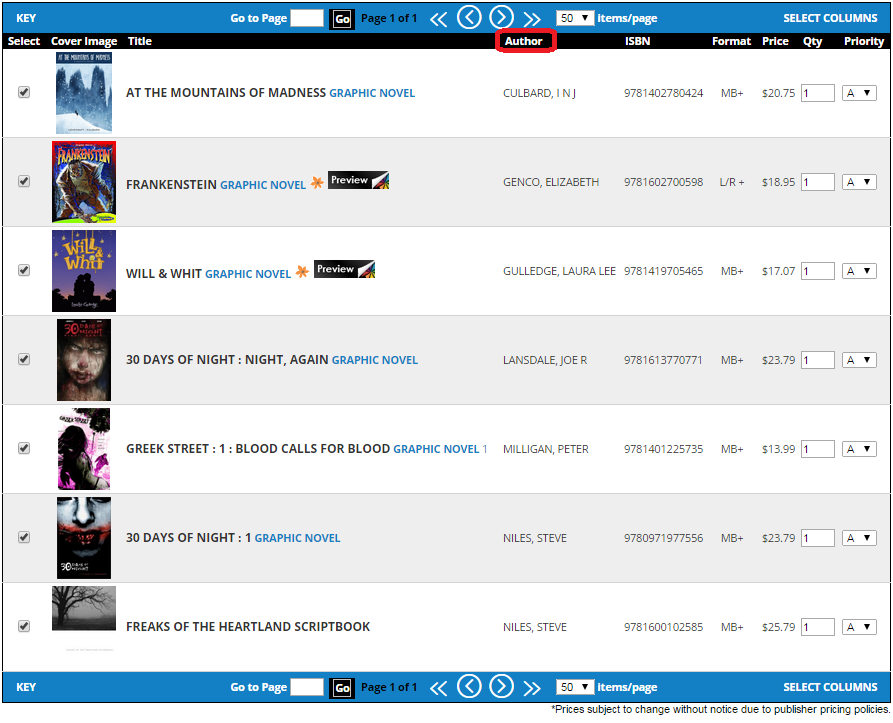 Clicking the Author column twice will sort a list by author's last name in reverse alphabetical order, from Z to A.