Print Topic
Adding custom text will allow you to personalize your MackinVIA™ collection with a greeting or statement that will display below the school name. Please Note: This is an optional customization; MackinVIA will not display custom text by default.
To add custom text, first log into your MackinVIA Administrator account (https://www.mackinvia.com/Admin) with your Mackin.com email address and password.
Go to Settings > General and select Display Options (make sure to select the correct VIA if there is more than one account).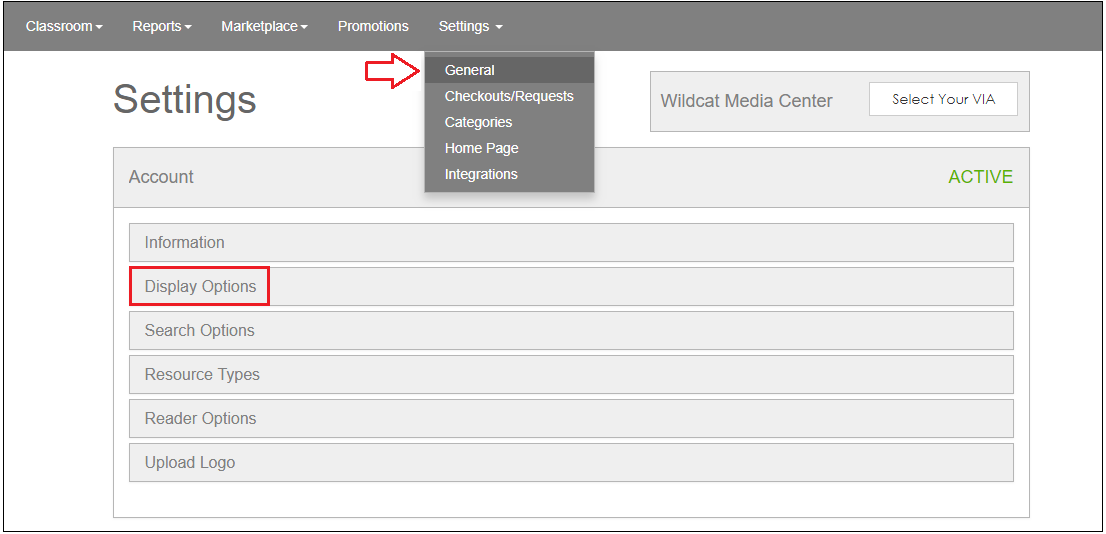 In the Custom Text field, enter the text to be displayed within your VIA.

Select Save Changes and the custom text will be displayed on the student side of MackinVIA.