To skip to a subsection of this topic, choose from the links below.
About Core Knowledge
Recommendations
Middle School Sets
---
About Core Knowledge
You can now order Core Knowledge publications from Mackin, such as the Core Classics, A Joyful Noise, and Grace Abounding. For more information about the Core Knowledge Foundation, you may visit their website at http://www.coreknowledge.org/
Core knowledge lists can be found by choosing Classroom > Curriculum Programs from the main menu.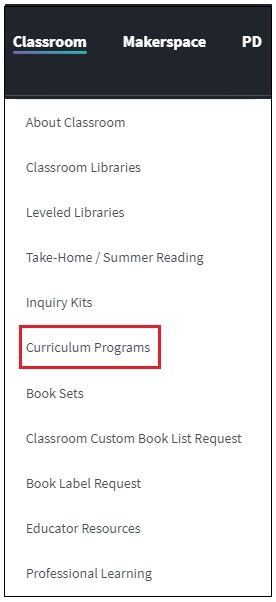 You can view a list of Core Knowledge titles by clicking the Core Knowledge logo.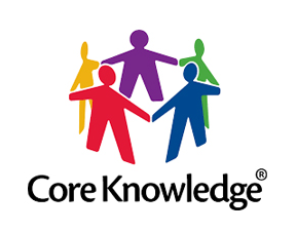 Alternatively, you can search Mackin's Title Lists for Core Knowledge titles. Log into Mackin.com and choose Browse Titles > Titles Lists > Search All.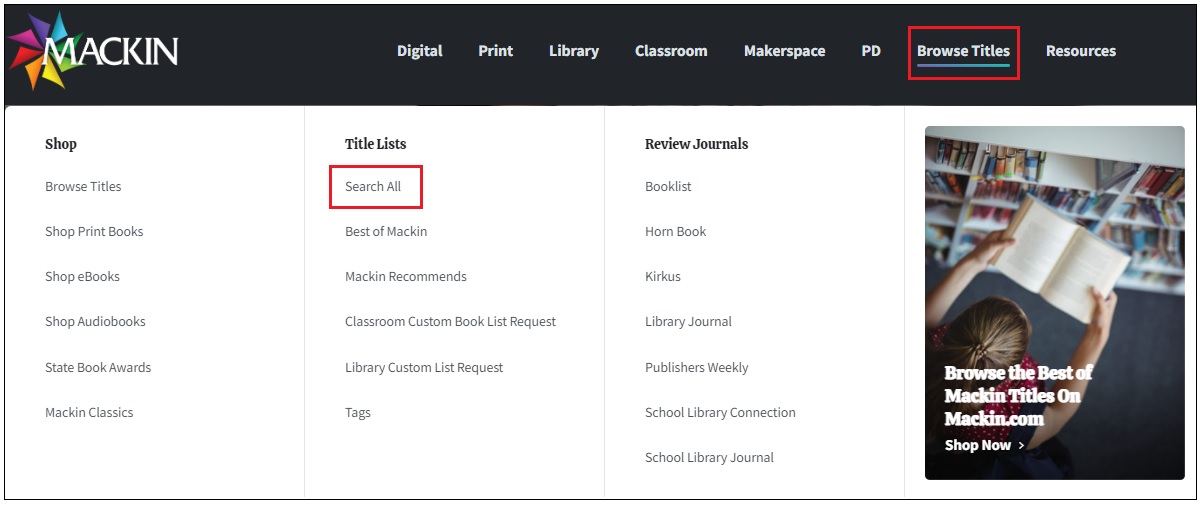 From there, select Curriculum Programs from the Classroom & Curriculum Resources section.
Select CK – Core Knowledge.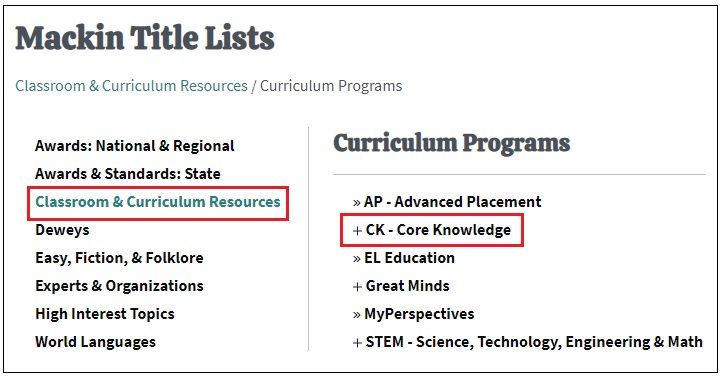 ---
Recommendations
From Core Knowledge
Mackin provides all of the in-print supplementary titles that the Core Knowledge Foundation recommends (the exact titles from Resources to Build On and Books to Build On). We also provide materials from: Pearson History, Open Court, Reading Mastery, Houghton Mifflin readers, Direct Instruction, Davis Art, Saxon and Singapore Math, FOSS science kits, and Rand McNally maps and atlases.
From Mackin
We continually review the latest books in print and the nation's foremost review journals to provide you with the newest supplementary titles that best align with the Core Knowledge curriculum. Plus, in keeping with the spirit of the Core Knowledge mission, our expert staff screens the content and illustration style of each title to ensure the highest caliber recommendations.
---
Middle School Sets
Labels
To help your classroom stay organized, we will apply FREE color-coded labels to each set. If you would like labels added to your additional student copies, please contact customer service at 800.245.9540 or classroomservices@mackin.com.
Mackin Core Knowledges
The Mackin Core Knowledge Middle School Sets are extensively researched, content-specific sets of titles for grades 6-8, including:
Background titles for each topic to help students and teachers understand the "big idea" and "bottom line"
Professional titles to help teachers with concept development and lesson planning
Beautifully and cleverly illustrated classroom books that are appealing to middle school students
Audio and DVD resources that correspond directly to specific content in the Sequence
All titles are created by Mackin's classroom resource professionals and are approved by the Core Knowledge Foundation. To order, fill out the Middle School Sets Order form.