Request a Quote on Mackin.com
Click on the Shopping Cart icon and select Request A Quote.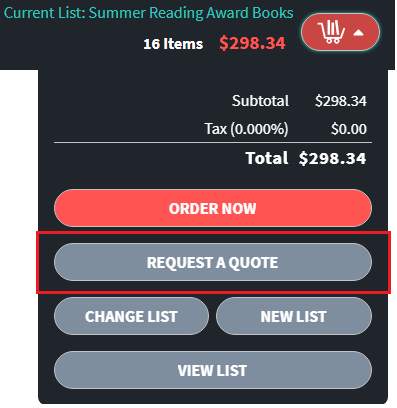 Enter your School or Library Name and select a category within the This is for dropdown menu.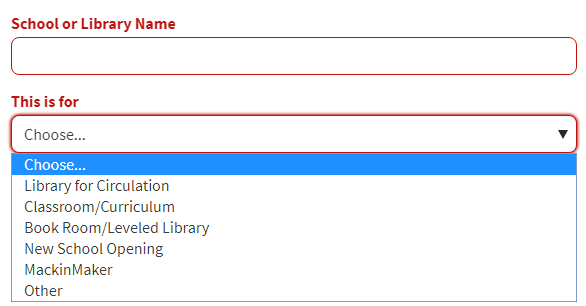 You can also enter any notes or special instructions related to your quote in the Message box.

Then click Submit.

Mackin.com will then provide a confirmation popup. A confirmation of your quote request will also be sent to your Mackin.com email.