Print Topic
If you want to filter a list down to a manageable size, or if you want to look for something specific within a list, you can use the Filter List feature. Filtering a list allows you to search for and view specific titles or groups of titles within a list that you have created. Some examples of uses for filters: to separate a list by Dewey areas, calculate the dollar amount for specific parts of a list, move or copy filtered titles to a new list, make changes to quantities, priorities, notes, etc.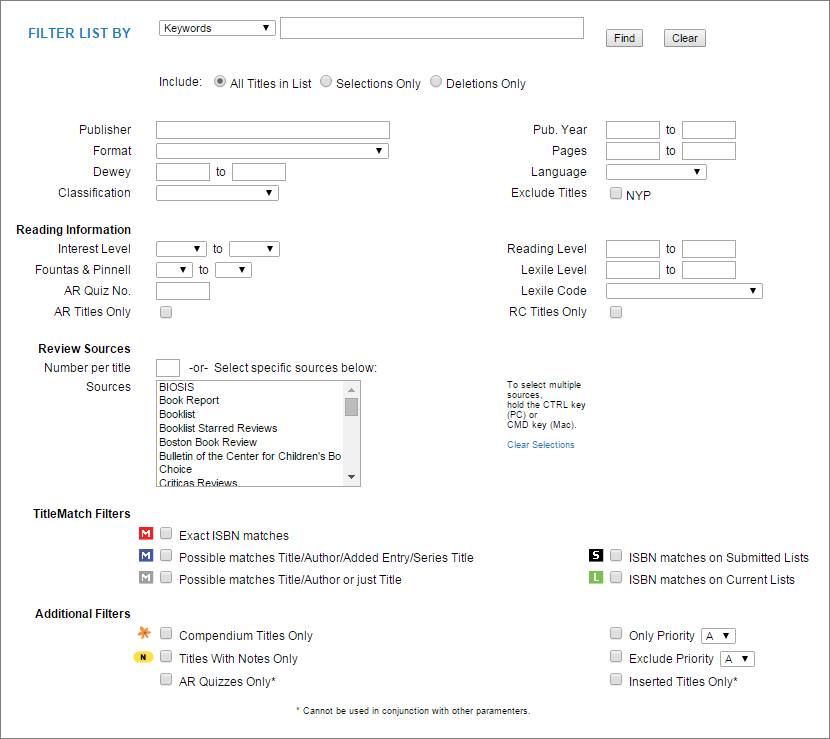 Log into Mackin.com, open the list you want to filter and go to Options > Filter List.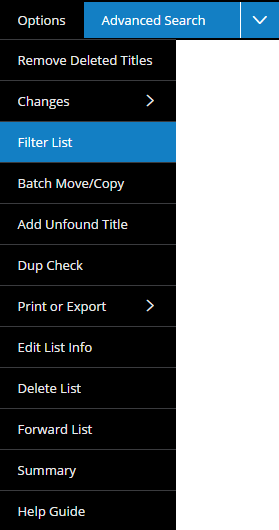 Now select your parameters. You may select more than one filter parameter. To only display fiction, for example, select Fiction from the Classification dropdown menu.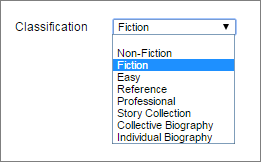 Once your parameters are chosen, click Find to open your filtered list. Press Clear if you want to start over.

Your next screen will show you just the filtered items from you list.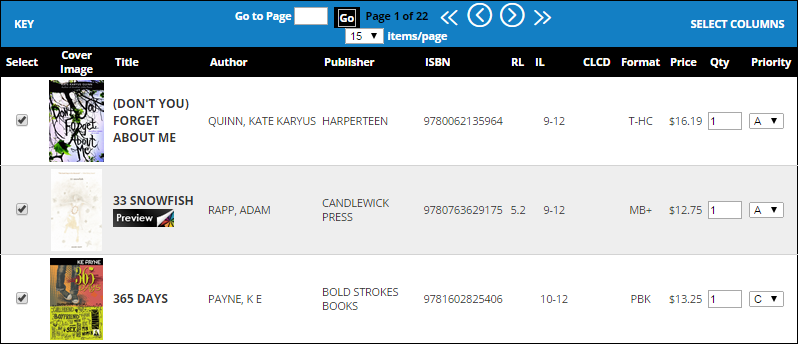 You may filter your list as many times as you'd like. Additionally, you may use any number of available criteria. To refine your filter, go to Options > Refine Filter.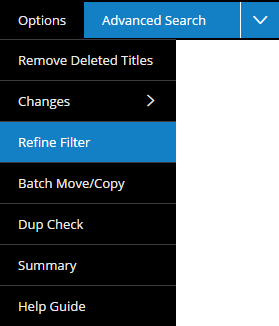 For example, you could refine your list further by limiting the results to Trade Hardcover fiction written in English and published between 2010 and 2015 (not including Not Yet Published titles). Additionally, you could decide to retrieve only those titles that you have actively selected (versus deselected titles) and that you have given priority A. Click Find for your new results.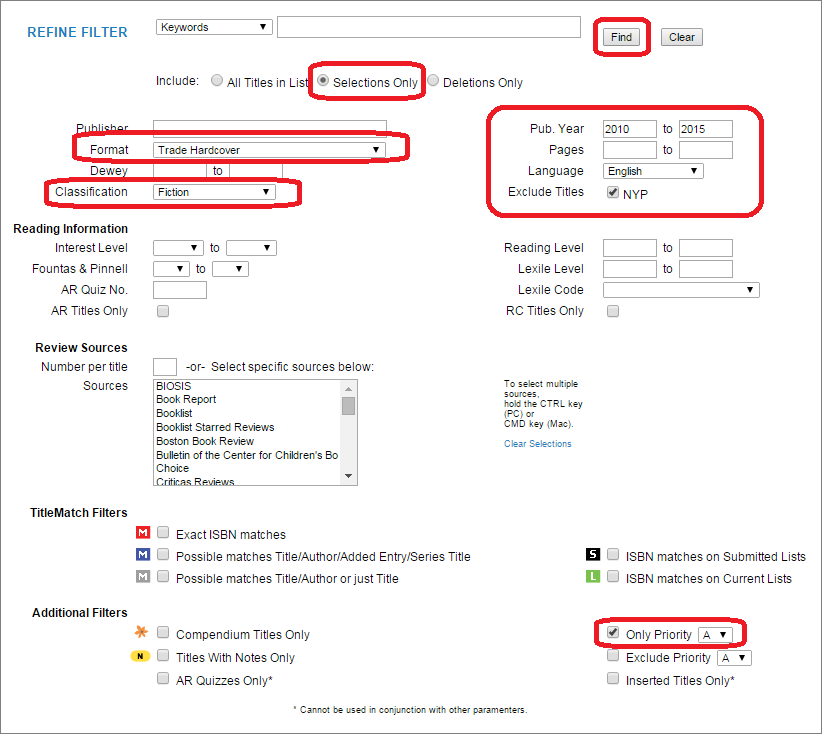 Mackin.com will save your last five Filter and Refine commands, which you can quickly apply to a list by choosing one of the five. When you are on the Options > Filter List page, click on Options and select your preferred filtering criteria. The criteria will be applied to the page. You will need to click Find to apply it to your list.