To include all world languages in your search results, you will need to adjust your Search Page Preferences.
Go to My Account > Profile.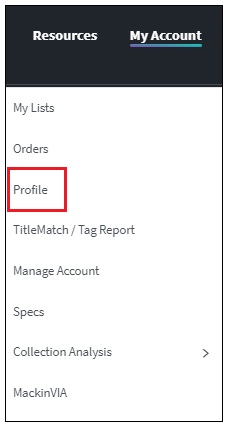 Check the box next to "Include All World Language Items" and click "Save." See Customize Search Results for more information.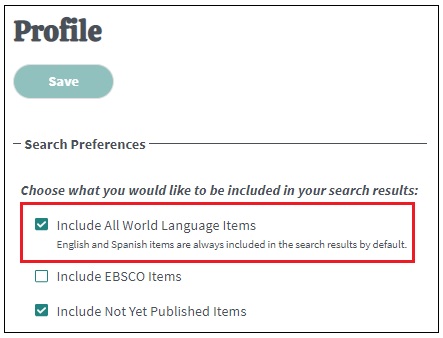 You can refine search results by clicking on Advanced Search next to the search box.  To limit results to a specific language go down to Additional Information and then choose the desired language(s).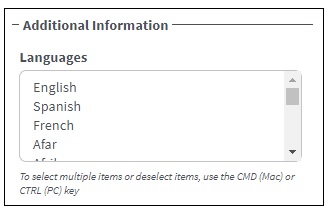 Lists can also be refined by going to My Account > My Lists.  Open the list that you would like to filter and click on Filter List. 

Choose the language to filter the list.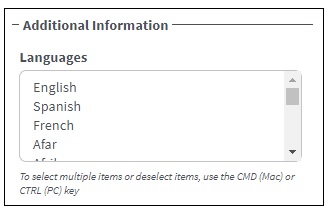 To view the language of titles on your list, go to Select Columns,

and ensure that the Language column is selected.