Print Topic
To run a usage report for multiple locations, log into your MackinVIA Administrator account (https://www.mackinvia.com/Admin) with your Mackin.com email address and password.
Go to Reports > Usage. (Please note: You can run this report from any of your VIA accounts.)

Select All from the Scope dropdown menu.

Select the date range you want analyzed. Click on the calendar icons to open the calendars.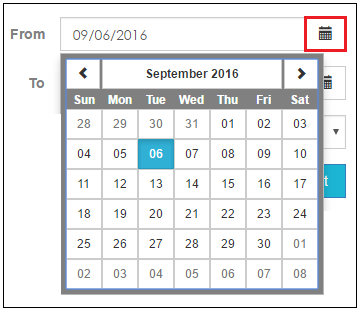 Choose whether you want to view statistics for Databases, eBooks, Audiobooks, Videos, or Links under Resource Type. Select All if you want to run a report for all of the resources in the MackinVIA accounts.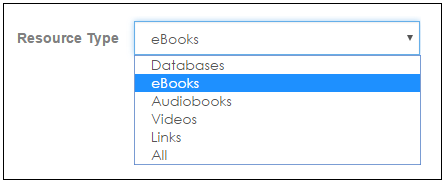 Finally, select how you would like to view the report. You can either open the report in Microsoft Excel using the "Export All" button or you can view the report on the screen using the "View Report" button.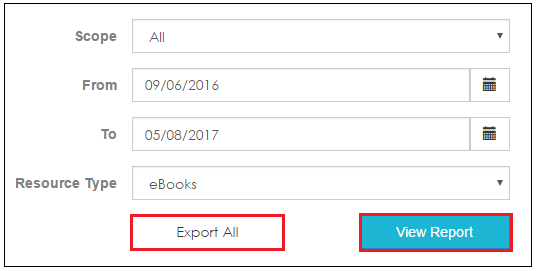 For detailed information regarding the statistics available in Usage Reports, please see Usage Report Statistics.