Print Topic
As a MackinVIA™ Administrator, you can view Backpack activity for your users. Backpack activity includes checkouts, online reads, assignments, requests, and favorites. Please Note: Mackin has the ability to disable access to Backpack activity upon request. Contact Digital Services at 1-800-245-9540 or eservices@mackin.com for more information.
To view a user's Backpack activity, first log into your MackinVIA Administrator
account (https://www.mackinvia.com/Admin) with your Mackin.com email address and password.
Go to Users > Backpacks (make sure to select the correct VIA if there is more than one account).

Search for the user and click the User ID.

You can refine the Backpack activity by selecting the activity type from the dropdown menu or clicking the desired header.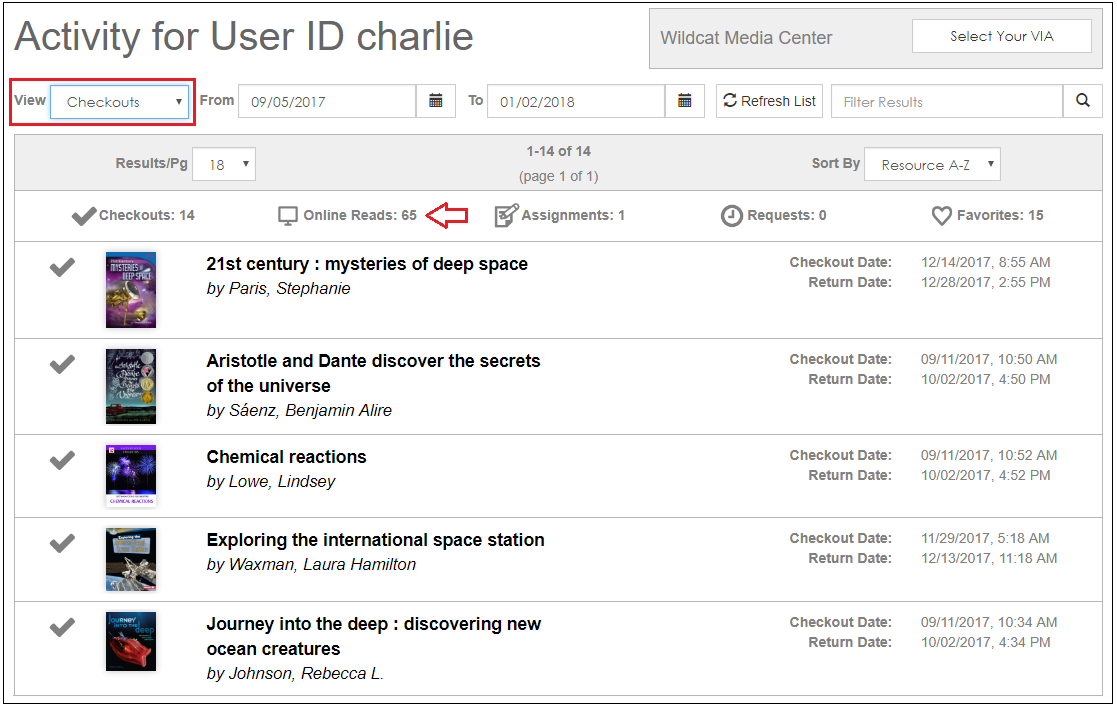 Additionally, you can filter the activity to a specific date range by editing the From/To boxes and selecting Refresh List.