Print Topic
Irene Fountas and Gay Sue Pinnell, two experts in the area of reading, developed their own system for teaching reading that involves placing children in groups by reading level. The reading levels, which range from A to Z, are on a continuum and based on a number of factors, such as predictability and pattern of language, text structure and genre, vocabulary and context, and supportive illustrations.
Not all titles have F&P levels and titles are continually added. Mackin regularly receives and updates the website as new titles are added. F&P information is provided in the MARC record as requested and F&P reading labels can be provided upon request as well (contact customer service at 800.245.9540 or customerservice@mackin.com).
There are a variety of F&P lists available. To view these and more, log into Mackin.com and choose Title Lists > Search All.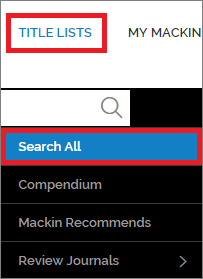 F&P lists can be found in the Leveled Reading Programs drop-down.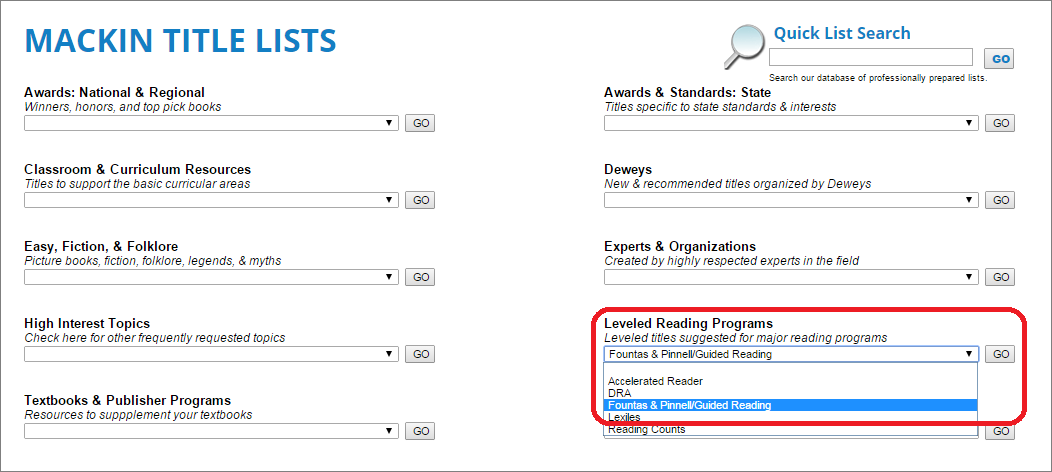 If you are interested in developing a leveled library for your school, please contact our classroom services project coordinators at classroomservices@mackin.com.