When a Dollar Limit is listed on your order, be assured that we will not exceed the limit that you have established. If you want to ensure that your limit is reached for budgetary purposes, we recommend that you provide 20% over your dollar amount. Priorities [1] can be established on your lists to indicate preferences for titles.
You can add a Dollar Limit when you create a list, or you may add this information at a later time [2].
Create a new list by logging into Mackin.com and navigating to My Lists > Create New List…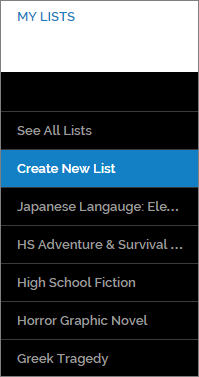 …OR create a new list from any list, search results, or Search page by selecting Options > Create New List from the main menu.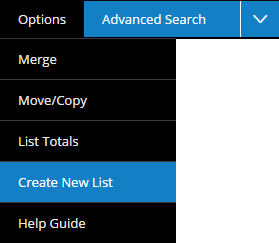 Once that is chosen, a pop-up will appear prompting you to create a Dollar Limit if you would like to include one.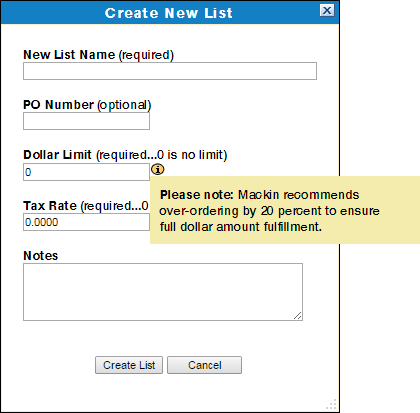 If your list is 20% over your established Dollar Limit, when you open that particular list you should see the following pop-up.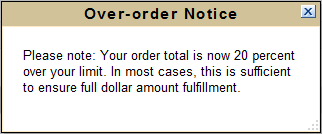 If your list has already been created and you want to add a Dollar Limit or edit an existing Dollar Limit, you will need to edit your list information [2].