Print Topic
To add a note to a specific title on your list, make sure that the Notes column is viewable. Click on the SELECT COLUMNS link on the list menu.

Check the box next to Notes.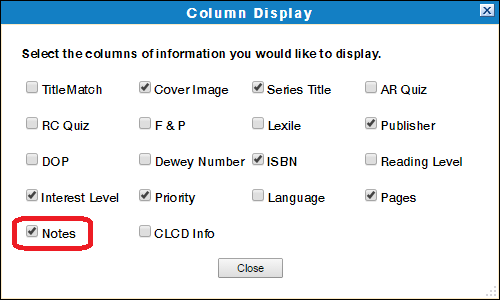 Make sure there is a checkmark in the Select box next to the title, then click the Notes icon

.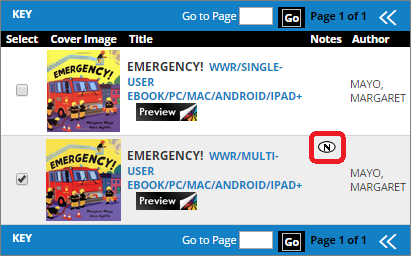 A Customer Notes window will display. Enter your note and click Save.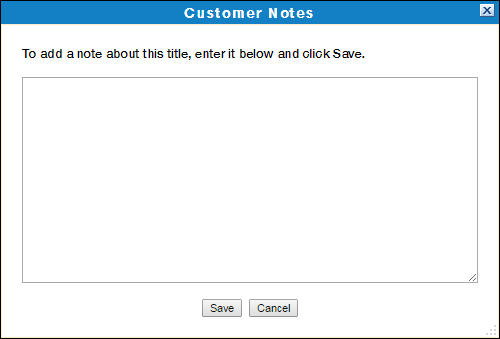 Titles with notes will have a highlighted icon

 in the Notes column. Notes can be edited/deleted at any time by clicking the highlighted icon. Notes will print on your list and will also be sent to Mackin if your order is submitted online. You can read a note without having to click on its icon–just mouse over the highlighted icon on your list and your note will appear as a tooltip.