Print Topic
Mackin has a special search field just for Sets and Series to help you find what you're looking for. Searching by Sets and Series yields slightly different results than other search parameters.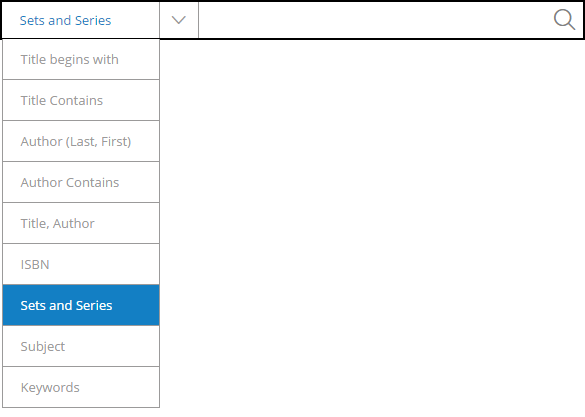 For example, searching for "Junie B Jones" brings up the following search results page. Search results display the series title available in each format, with the number of items available in each format listed after the series title (keep in mind that all titles in a series might not be available in all formats). The columns displayed are limited on this screen and cannot be altered.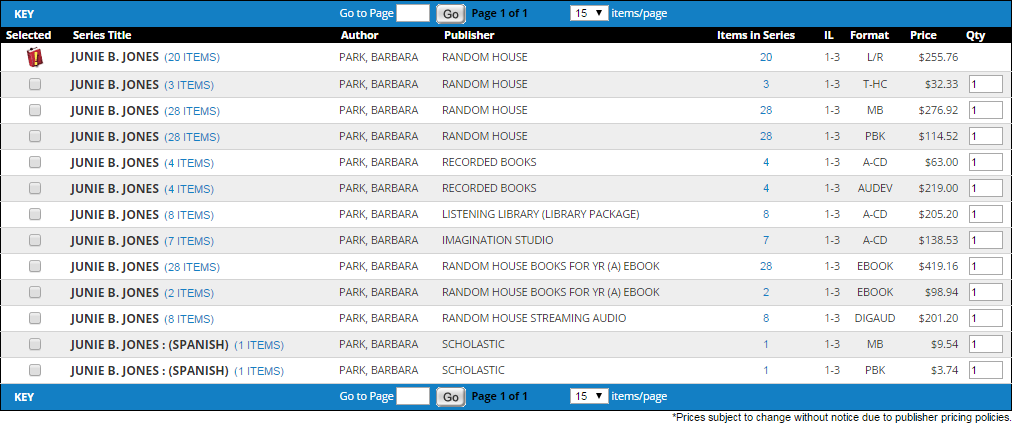 If specific series titles have not previously been selected, you can do so from the search results screen by clicking to the left of the series title in the desired format. Once selected, all of the titles from the series will be added to your list.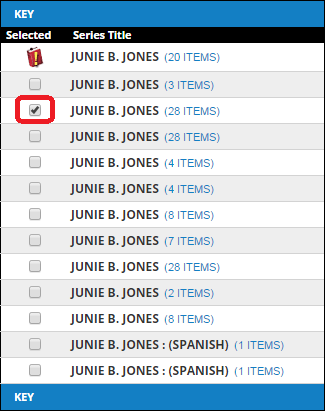 A brief description of the series and specific titles within the series can be viewed by clicking on the series title. The columns in this view can be altered.

If you prefer, individual titles can be selected by clicking on the series title in the desired format, and selecting the specific titles that you want added to your list. As always, clicking on the individual title within the series will bring up Full Record information. TitleMatch is only engaged on the individual titles screen.

Because lists default to displaying in alphabetical order by title, individual titles within a series may not be listed together when viewing the list. In order to see them together, you will need to make sure that you have the series column selected (see Display More Item Information for instructions). If you click on the underlined Series Title header, the column will sort by series.

For some items, you may notice symbols next to the series title that look like the following screenshot. A checkmark (

) indicates that all of the titles in the series have been selected.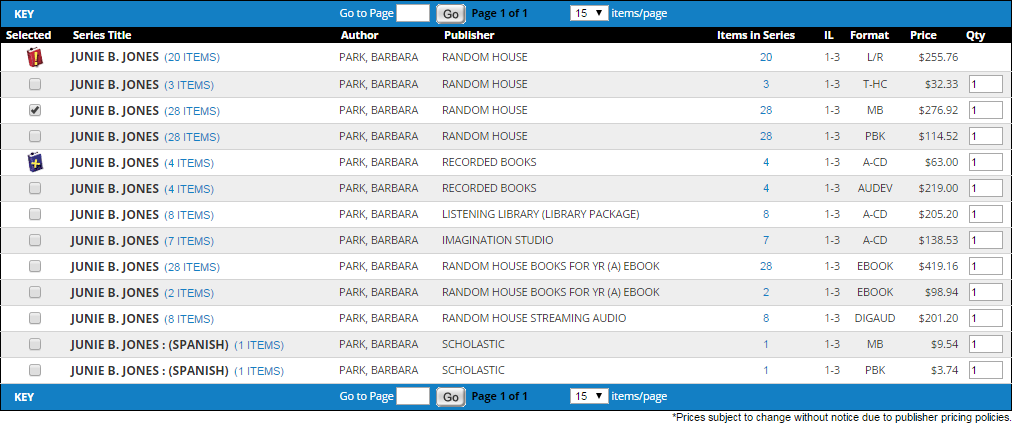 The + (

) icon means that the full set/series has been selected plus additional copies. The ! (

) icon means that the partial sets/series has been selected.
---
NOTE: Please be aware that the Search Page Preferences you select on the My Profile page may cause future searches to come back with "No Results" when in fact the title is in the Mackin database (e.g. if you have your interest level set at K-2, the Harry Potter series will not come up when you search). If you can't find the title you're looking for, please alter your Search Page Preferences to be less specific and see if the title is retrieved.