To skip to a subsection of this topic, choose from the links below.
Additional Titles Needed
Collection Analysis Plus Solutions (CAPS)
Collection Analysis Results
Comparison Collections
Export MARC Records
Interest Level Determination
Reading Level Determination
Unclassified Call Numbers Report
Updating Circulation Software
Troubleshooting
---
Additional Titles Needed
The Additional Titles Needed do not take into account overages by section. For example, if you currently have 375 titles in the Natural Sciences & Math section and recommendations say you only need 350, the 25 extra are not recorded in additional needed. Instead a "0" is indicated. This is done for overall balance. For example, say your collection currently has 240 titles in the 590s (animals). Recommendations say this area should have 310 titles. A shortage of 70 titles is recorded.
---
Collection Analysis Plus Solutions (CAPS)
With Mackin you can manage your collection directly from your workstation. Run an analysis whenever you like and promptly receive your results right on your computer screen. Using those results, you can partner with Mackin to map out a direction for your collection. On the Home page, choose Library > Collection Management.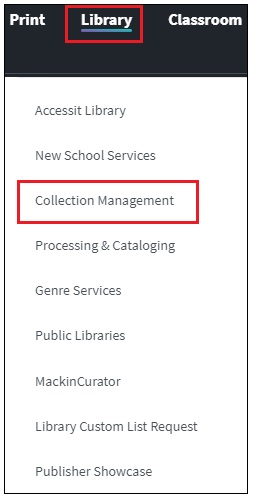 If you need a Custom Collection Analysis, our staff of in-house librarians can provide personal assistance through the entire process. Please email caps@mackin.com or call 800.245.9540.
---
Collection Analysis Results
To view your Collection Analysis results, log into Mackin.com and choose My Account > Collection Analysis > Collection Analysis Results.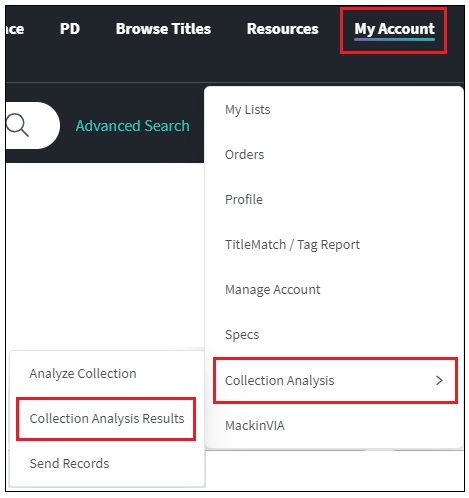 ---
Comparison Collections
A comparison collection is an exemplary collection based on size, age and percentage recommendations. Size recommendations are based on the goal you specified for the number of books per student (BPS). If unsure of what BPS to use, find out if your state or district has a standard for BPS. The BPS is multiplied by the number of students in your school and then multiplied by the recommended percentage of each particular area. For example, if you selected 18 books per student, this figure is multiplied by the number of students in your school. If you have 1,000 students, then the total titles needed would be 18,000 titles. The 18,000 figure is then multiplied by each section's percentage to get the number needed in each section. This is carried out to the 18th decimal point.
Adjustments are made according to the grade levels of the school we are analyzing. For example, a K-3 library will obviously have different percentages than a K-6 library. Keep in mind these numbers will probably increase after you weed your collection.
---
Export MARC Records
To activate TitleMatch, please export your MARC records and send them to us. Detailed instructions for exporting your MARC records can be found here.
Once your records have been exported, you can send them to us through online file transfer, email, or FTP transfer.
Go to Library > Collection Management.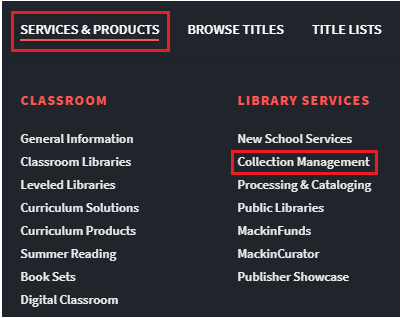 Scroll to the bottom of the page and click the Send Records button.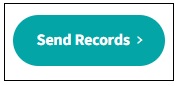 Choose the option that works best for you.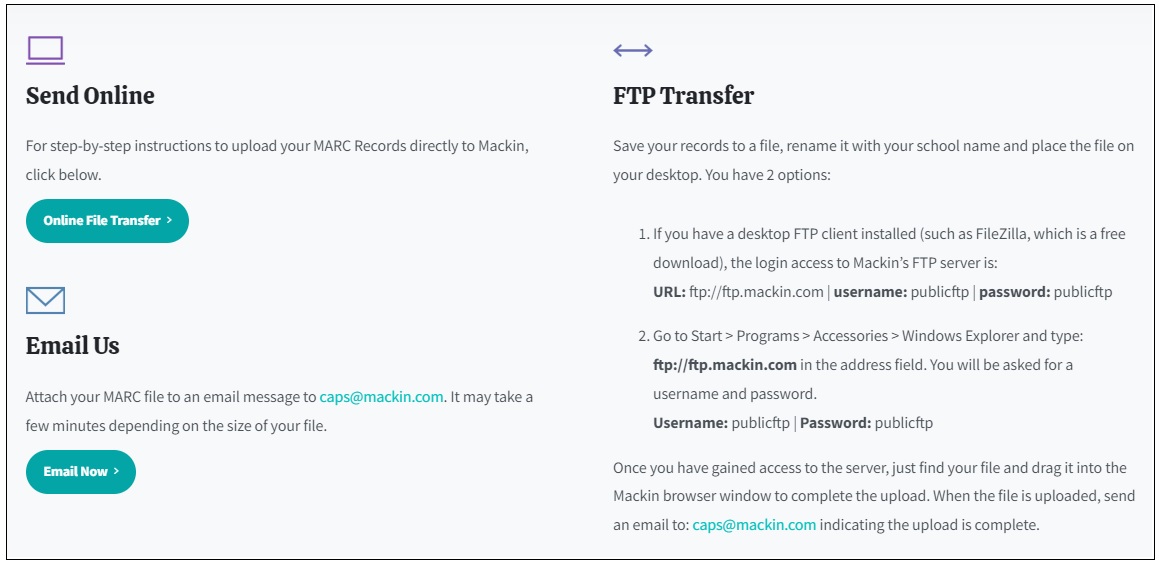 ---
Interest Level Determination
Mackin's Collection Development staff determine interest levels for titles on the website. Our highly trained staff have extensive experience reviewing books. All have degrees in library science, and many have education degrees as well. Information provided by publishers and review journals is combined with our staff's professional opinions to evaluate samples of material provided by publishers. Topics considered when assigning interest levels are reading level, layout of the pages, size of the book, and number of pages. Interest level is expressed as a range to account for individual student tastes and preferences.
---
Reading Level Determination
Reading level is determined by the companies that run the various reading programs (e.g. Accelerated Reader, Reading Counts, Lexile, Fountas & Pinnell, etc.) Sometimes a publisher will include an approximation when they send us their title information, but this is changed when we get the information from the actual programs. Our information is updated frequently from each of the reading program sources.
---
Unclassified Call Numbers Report
To help you have the most accurate report possible, Mackin has provided you with a list of your library's MARC records that have unrecognizable call numbers or no Dewey numbers at all. The total number of items within this report is found in the "Other" part of the "Additional Category" section of your analysis. You may want to revise your analysis by adding in the prefixes found on the Unclassified Call Number Report in your profile and rerunning it.
---
Updating Circulation Software
For libraries looking to upgrade their software system or purchase a circulation system for the first time, Mackin has a great working relationship with the COMPanion Corporation and the Alexandria Circulation System. Contact any customer service representative at 800.245.9540 or email customerservice@mackin.com and provide your contact information, and we will get you in touch with a sales person who will share the benefits of using Alexandria software. As an added convenience for Mackin customers, Alexandria users can quickly place book orders on Mackin.com while logged into their circulation system.
---
Troubleshooting
Cannot Export MARC Records
Since CAPS Online is capable of accepting a large amount of records, you might want to check with your technical staff to see if your district has a firewall that prevents you from sharing your MARC Records with Mackin. If there is not a firewall issue, there may be a size limitation restricting your sending large electronic files. In either case, you can ask your technical staff to send the MARC Records to us for you or burn them on a CD and send them to Mackin.
Cannot View Data
To view your analysis, you must have Acrobat Reader installed. This free software can be obtained from this website: Acrobat Reader
If you have Acrobat Reader and still cannot view your analysis, please call us at 800.245.9540.
Incorrect Data
When was the last time you sent your MARC Records to Mackin? You may want to send a fresh copy and rerun your analysis.
If your MARC Records are updated, you may want to check to see if you have multiple tags and subfields that contain your Dewey information. The Online CAPS system will go to the first tag and subfield you list to see if there is a Dewey number or a prefix contained within it. If it does not find it there, it will go to the next tag and subfield listed. If there is not one, the records will be placed within the Unclassified Call Numbers Report instead of your analysis. Look over this report to see if you can classify them and then rerun your analysis.