Full Administrators can edit digital resources in MackinVIA.
First, log into your MackinVIA Administrator account (https://www.mackinvia.com/Admin) with your Mackin.com email address and password.
Choose Resources > All (make sure you select the correct VIA if there is more than one account).

Click the Edit button displayed next to the title on the Resources screen.

You can change almost all the data describing the resources, including the Prefix / Title, Author, Description and publisher information. Remember that any changes you make can affect how the resource is discovered, displayed and accessed by your patrons.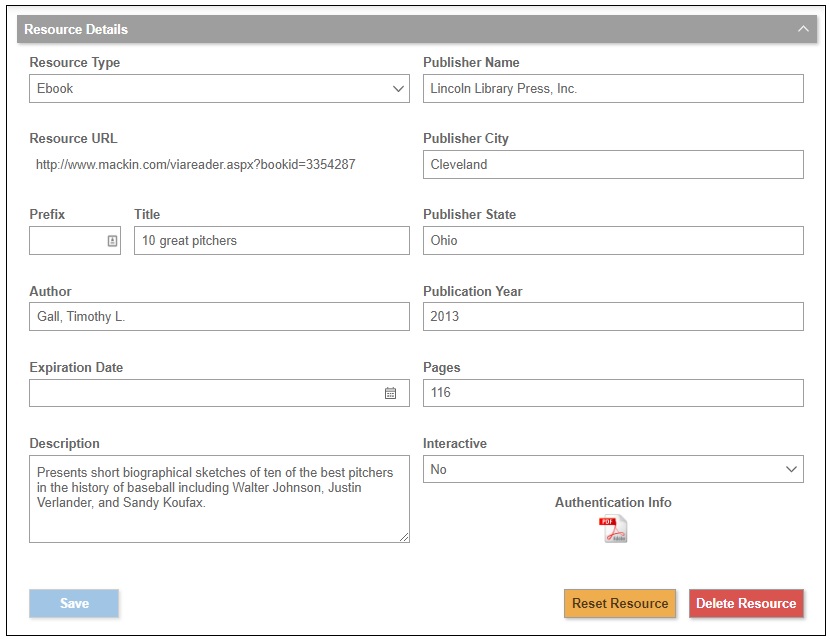 To further customize a resource, additional areas can be edited.  These areas include Additional Details, Index Terms, Classification, Reading Information, Quiz Information, Resource Image, and Related Links.
In the Additional Details window, Co-authors, Series, and Languages can be added or removed.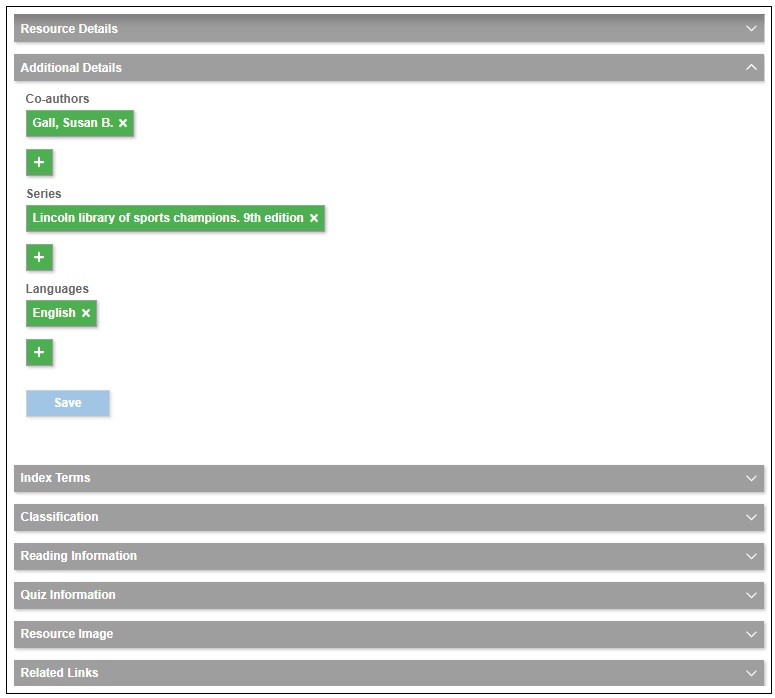 In the Index Terms window, Subjects can be edited and Topics/Genres and Additional Keywords can be added.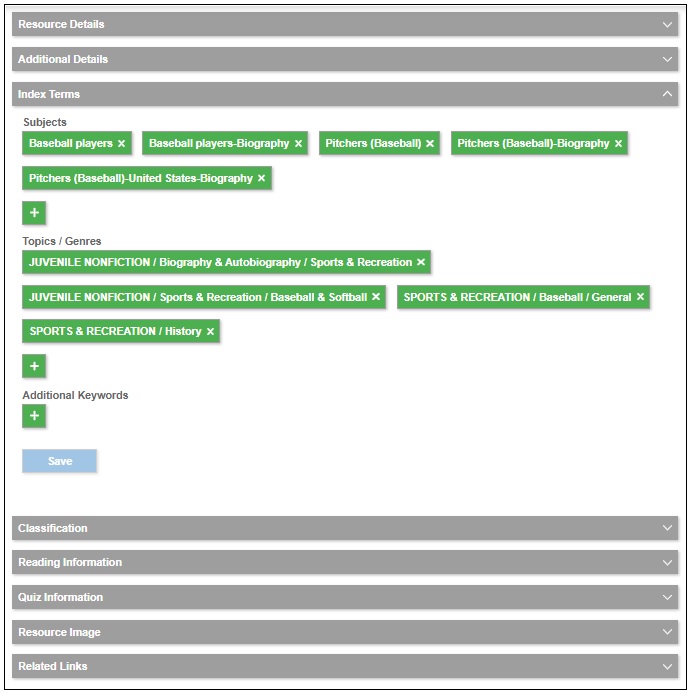 In the Classification window, the title can be classified as fiction, nonfiction, or unclassified.  Categories and Groups can also be edited.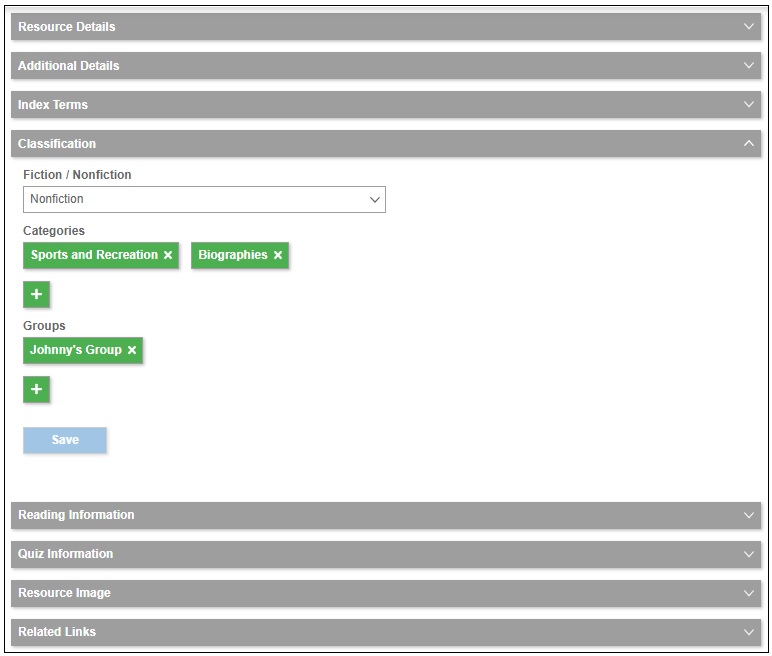 The Reading Information window allow you to assign interest and reading grade levels, as well as Lexile and Fountas & Pinnell information.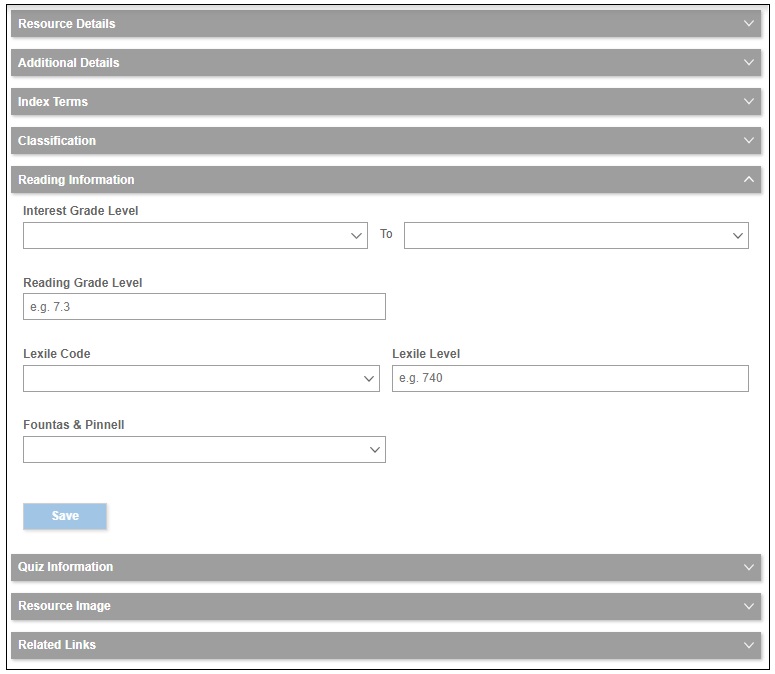 In the Quiz Information window, Accelerated Reader and Reading Counts quizzes can be looked up, where you can see the RL and PV and save the information.  The Guided Reading level can added as well.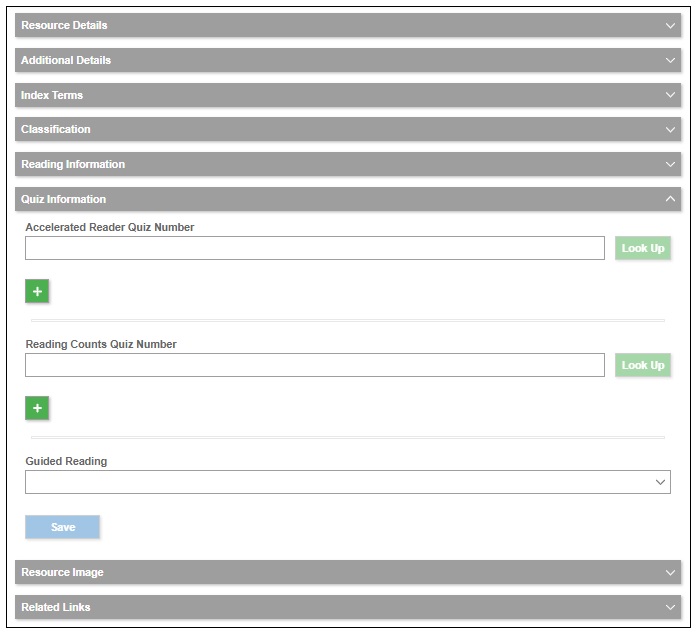 The Resource Image window allows you to edit the image that is associated with the title.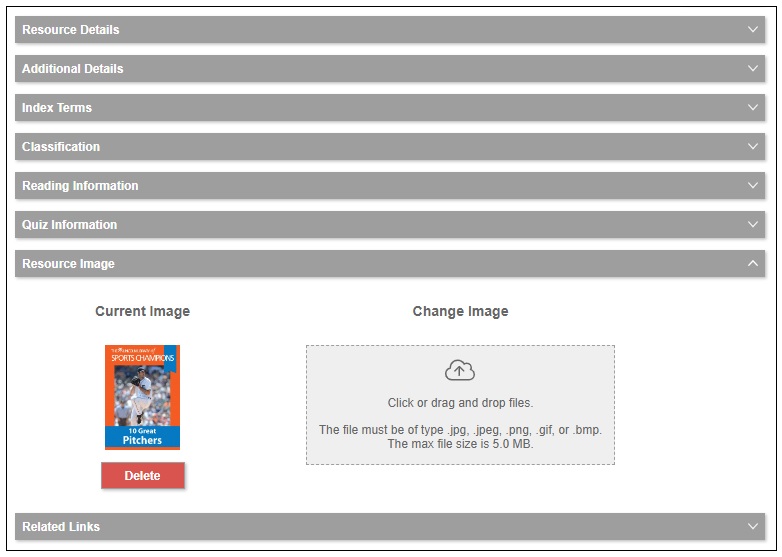 Weblinks can be tied to the title in the Related Links window.
To restore a resource back to its original state after it has been edited, look for the Reset Resource button. Resources loaded to the account by Mackin can be reset, but resources added by administrators cannot.

Restrictions
If the resource is hosted on the MackinVIA platform, you cannot edit the Resource URL.
If the item is a subscription purchased from Mackin, you cannot adjust the Expiration Date.
Resources provided by other purchasing entities, such as a district or state consortium, cannot be edited at this time.