Print Topic
To add a note to one of your lists, make sure you are logged into Mackin.com and go to My Lists > See All Lists.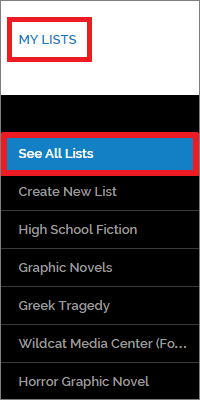 Click Edit under the list you want to write a note about.

This will open the Edit List page. Add your comments in the box labeled Notes. Click Update when you are finished.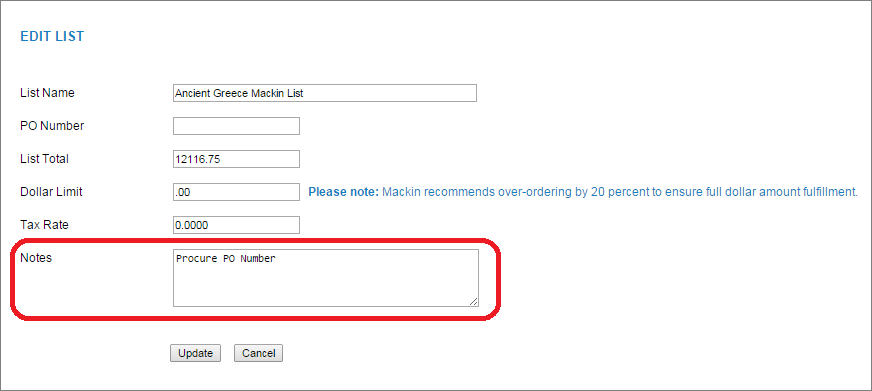 A message reading Update successful! should appear. Click Update if you need to add something else, Order Now to place an online order, or Return to go back to your lists.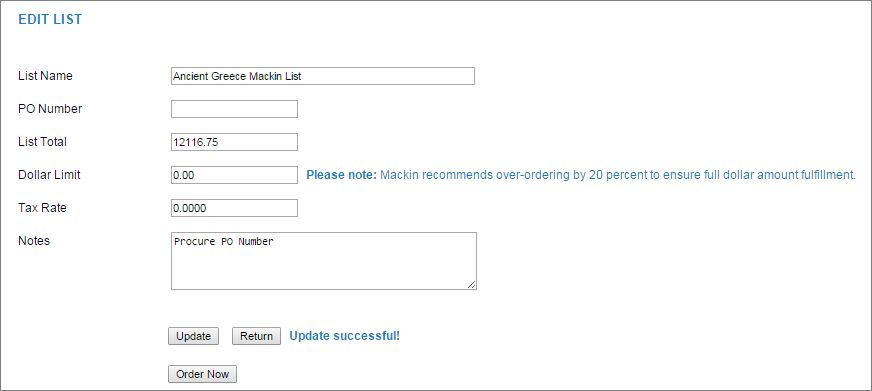 If you return to your lists, you should now see a yellow symbol underneath the Notes column.

Mouse over the yellow symbol to read your note.