Print Topic
NOTE: Please make sure that pop-ups are enabled on your computer before trying to print. To successfully print a list, you will want to make sure that any pop-up blockers are turned off for the Mackin site. Change printer settings to Landscape mode instead of Portrait mode for best results.
There are two ways you can print a list.
1) If your list is open, hover over the Options dropdown menu. Go down to Print or Export, and choose Print List.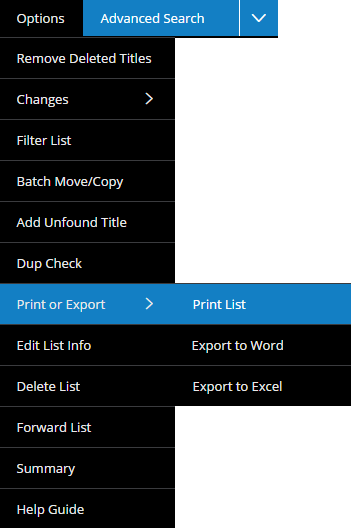 A Print List window will appear that offers several printing options and formats.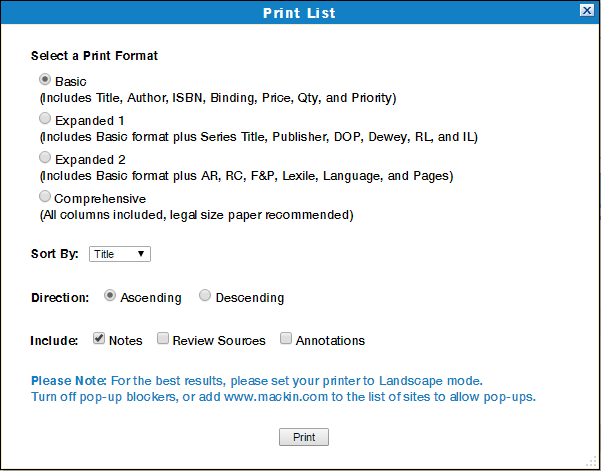 2) Printing can also be accessed by logging into Mackin.com and navigating to My Lists > See All Lists.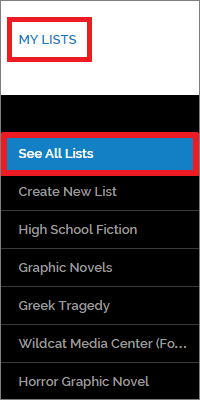 Click Print underneath the list name.