MackinVIA Administrators and Group Managers can purchase and allocate copies of short-term license eBooks for use within the classroom.
To allocate copies of a Class Set resource, first log into your MackinVIA Administrator account (https://www.mackinvia.com/Admin) with your Mackin.com email address and password.
Go to Classroom > Class Sets (make sure to select the correct VIA if you have administrator rights to more than one account).

Click the Manage Class Sets button to view all Class Set resources in your MackinVIA account.

Click on the cover image or title to view additional details about a resource.

Choose the desired resource with adequate copies available and select the Allocate Copies button.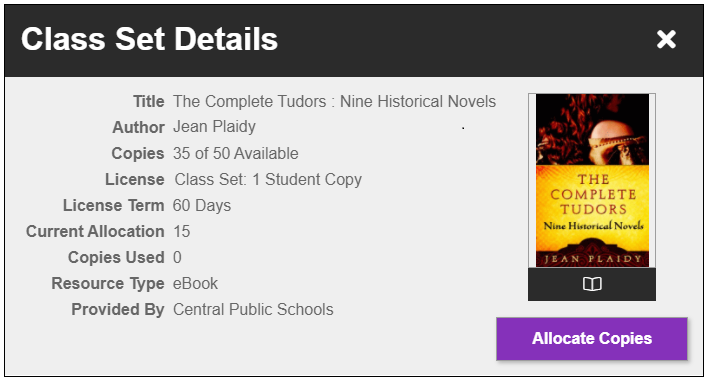 Select the number of copies needed and a start date. The end date is automatically calculated based on the license term.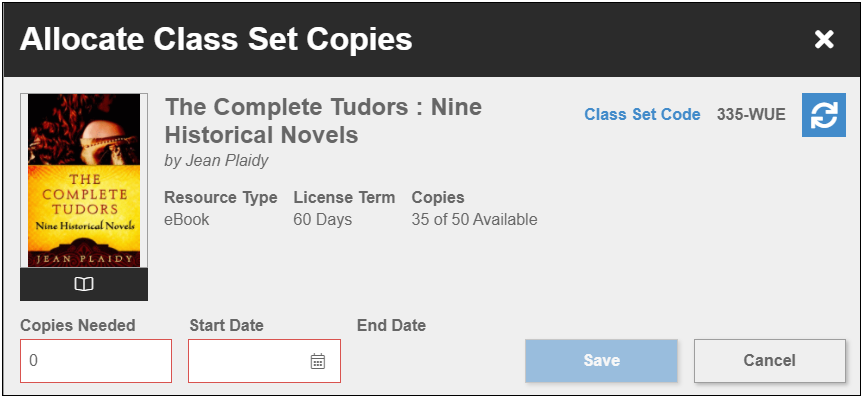 Distribute the Class Set Code to students.

Alternatively, click on the code to access the redeem link. This link can be copied/pasted into a learning management system, class website, or em

---
Add Instructions
If you would like to add instructions to your class set, click the Instructions button.

Enter your instructions and select Save.

When you are ready to make the instructions visible to your students, click the Showing/Hidden button to Showing and select Save.

Please Note: The Instructions editor allows for basic styling options. Pasting text from other documents may result in the loss of styles and hyperlinks.