Print Topic
As a MackinVIA Administrator, you can utilize the Backpack Import tool to upload a file and create multiple Backpack accounts.
First, log into your MackinVIA Administrator account (https://www.mackinvia.com/Admin) with your Mackin.com email address and password.
Go to Users > Backpacks. (Make sure you select the correct VIA if there is more than one account.)

Click the Import button.

The Backpack Import wizard introduction page will open. Click Next to proceed through the import process.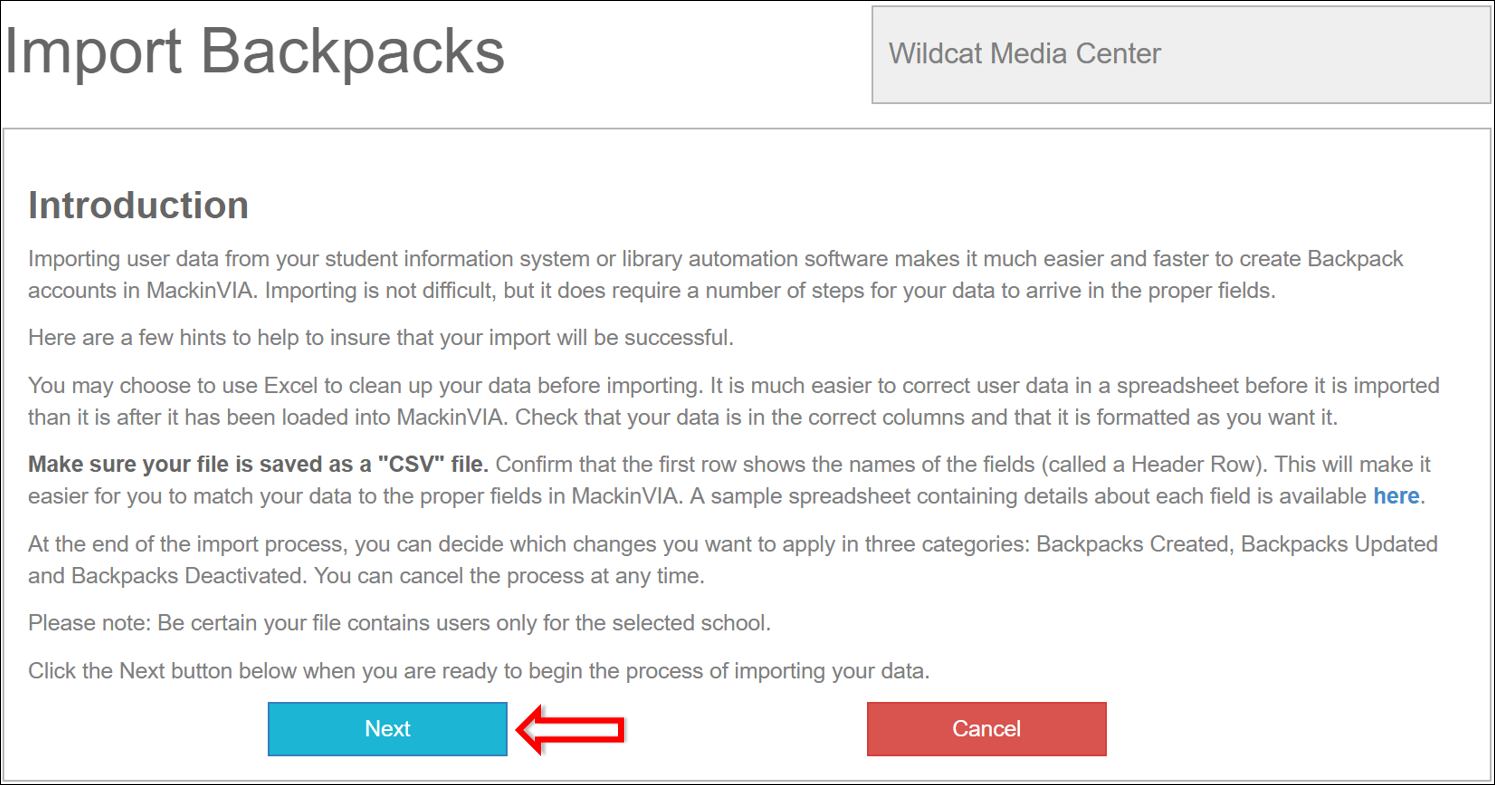 Click the Choose File button to select the file to upload. The file name will populate next to the button. If your file does not contain a header row*, select no from the drop-down menu. Click Upload. (Important: The file must to be saved in .csv format to successfully complete the upload.)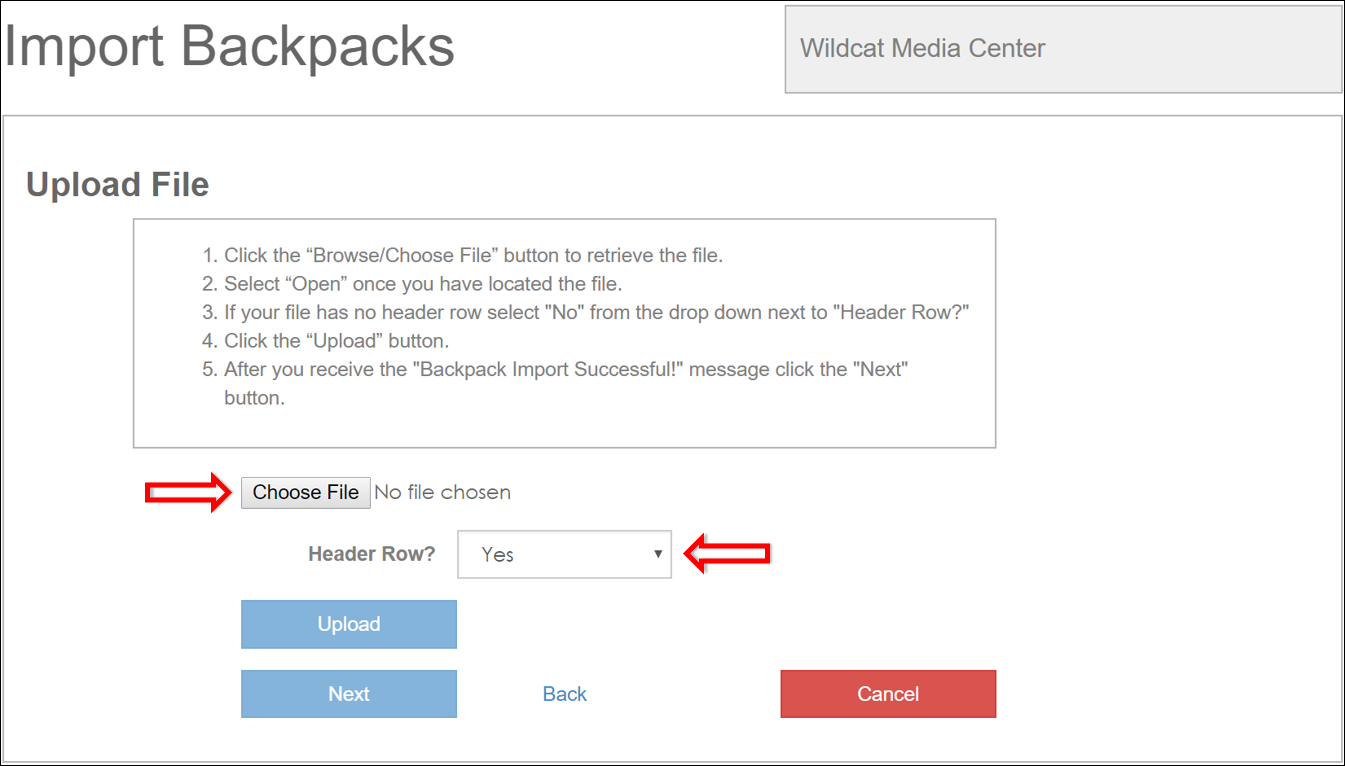 * A header row is useful in mapping the data to the Backpack account. The following is a recommended header row template. At a minimum, the User ID and Password from the .csv file must match to the corresponding Backpack field. The remaining fields, Fist Name, Last Name, Email Address, Patron ID, and Graduation Year, are optional.

Backpack Import Successful! appears when the file is successfully loaded. The process is not fully complete. Click Next for the final steps.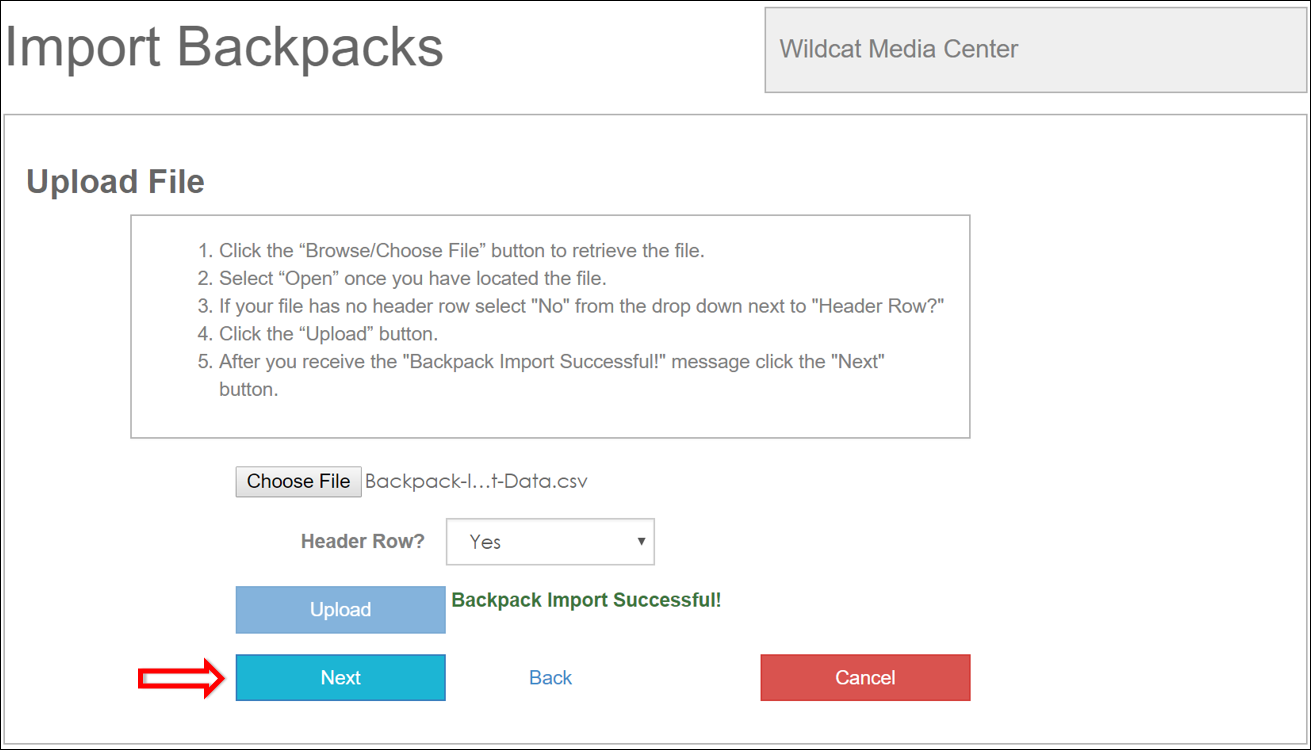 The option to Map Fields allows you to match the data from the imported .csv file to the corresponding Backpack fields. If you selected yes for the header row in the previous step, the Auto Mapping option will attempt to automatically match fields. All unmatched fields will provide a drop-down box for you to select the appropriate data.
Click Next to continue.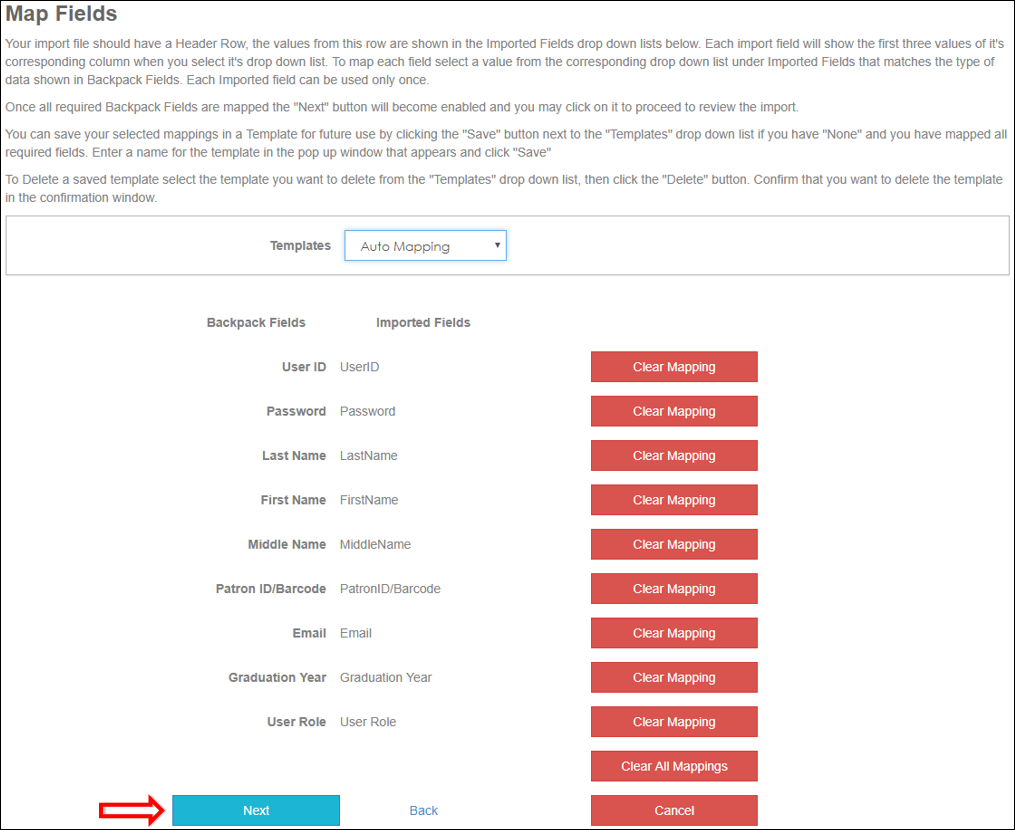 The final step is to Apply or Ignore creating new Backpacks, updating Backpacks, or deactivating Backpacks.
Backpacks Created – Will set up new Backpacks.
Backpacks Updated – Will update information in Backpacks that were previously created. (The system matches on User ID.)
Backpacks Deactivated – Will deactivate all Backpacks that are not on the .csv file.
Import Errors – Will open a spreadsheet of errors that occurred during the import process. These Backpacks will NOT be created. The information must to be corrected and then added separately. Important: Save this spreadsheet prior to completing the import.
Click the Complete Import button to finalize the import.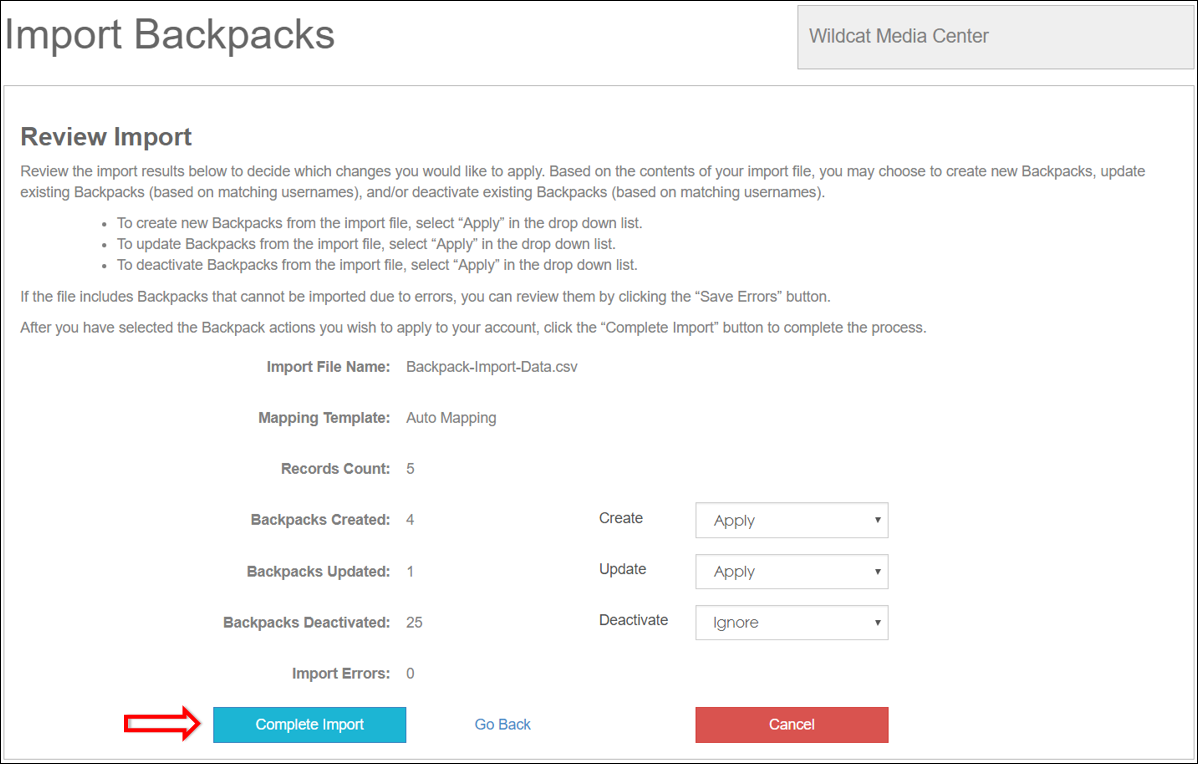 The Import Complete will display upon a successful import.